Epic Gems


This online slot game, if it can be called a slot game, provides a fresh new challenge, and perhaps a nice break from the standard online slots. This game from Gamevy is more like the old PC game Minesweeper, as in this game you are avoiding exploding gems!
The audio in this onlineslots game creates an even more tense atmosphere, as the gameplay in itself is already tense and exciting as you avoid your cash exploding before your eyes. This Sci-Fi themed slot has cool graphics and the game is actually set in space, with planets moving around in the background of a starry space.
The gems themselves are beautifully lit up, and come in all different colours and sizes, with blues, turquoise, yellow, reds, purple and green, all giving off their own glow. Find more daily freespins games available on Mega Reel online casino.
Quick Links: Fluffy Favourites Review | Starburst Review | Rainbow Riches Review | Bonanza Review | White Rabbit Slot | Fishin' Frenzy Review

About the Developer
Gamevy sprung on to the online gaming scene in 2013, so they are relatively new in comparison to some of the big industry names dating back to the 90's. But don't hold that against them just yet, as their team boast a wealth of industry experience to draw inspiration and expertise from and they have already showed themselves to be one to keep an eye on.
They love creating games that have a bit of an edge and usually they will have something a bit different to set themselves apart from the crowd, which is very important as online gaming is exploding and that crowd is getting packed!
They have a broad demographic of loyal customers and it will be exciting to see what new titles they will come up with for the year. Follow this link to find more of Gamevy's games and discover the best free casino slot games here.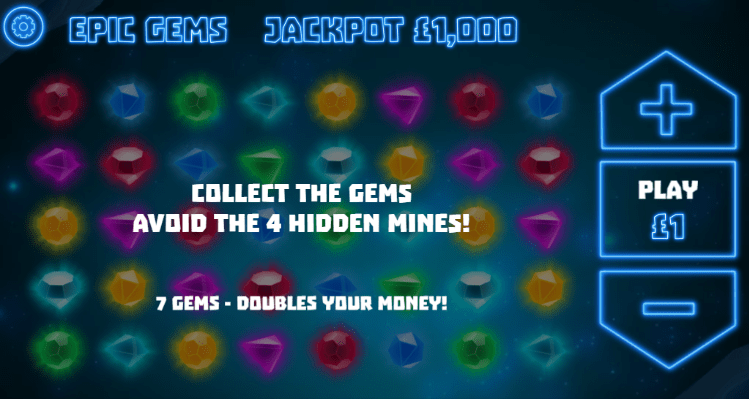 About the Game
Who remembers playing Minesweeper on their old, giant PC? I certainly do! The hours of endless fun to be had, clicking on those tiny grey squares, hoping it wouldn't all blow up in your face. This online slot game is like Minesweeper on steroids, and since it was created in the 1960's, that humble little game has stood the test of time and been used in many different formats and for many different games over the last few decades. Impressive for such a simple little mobile casino game.
To get started on this explosive online slot, check out the rules;
•There are 40 beautifully coloured gems to collect in this game, which you choose by clicked on them, and they will be tossed into the black hole and added to your potential winnings.
•Don't get ahead of yourself though. Lurking in among the 40 gems are 4 nasty little space mines, waiting to blow your hard-earned winnings into oblivion.
•To win the big jackpot, you need to find all 36 gems without disturbing those pesky little mines. Sounds tricky doesn't it!
•The positioning of the land mines is completely random every time you play, so don't waste any time trying to remember where the mines are situated!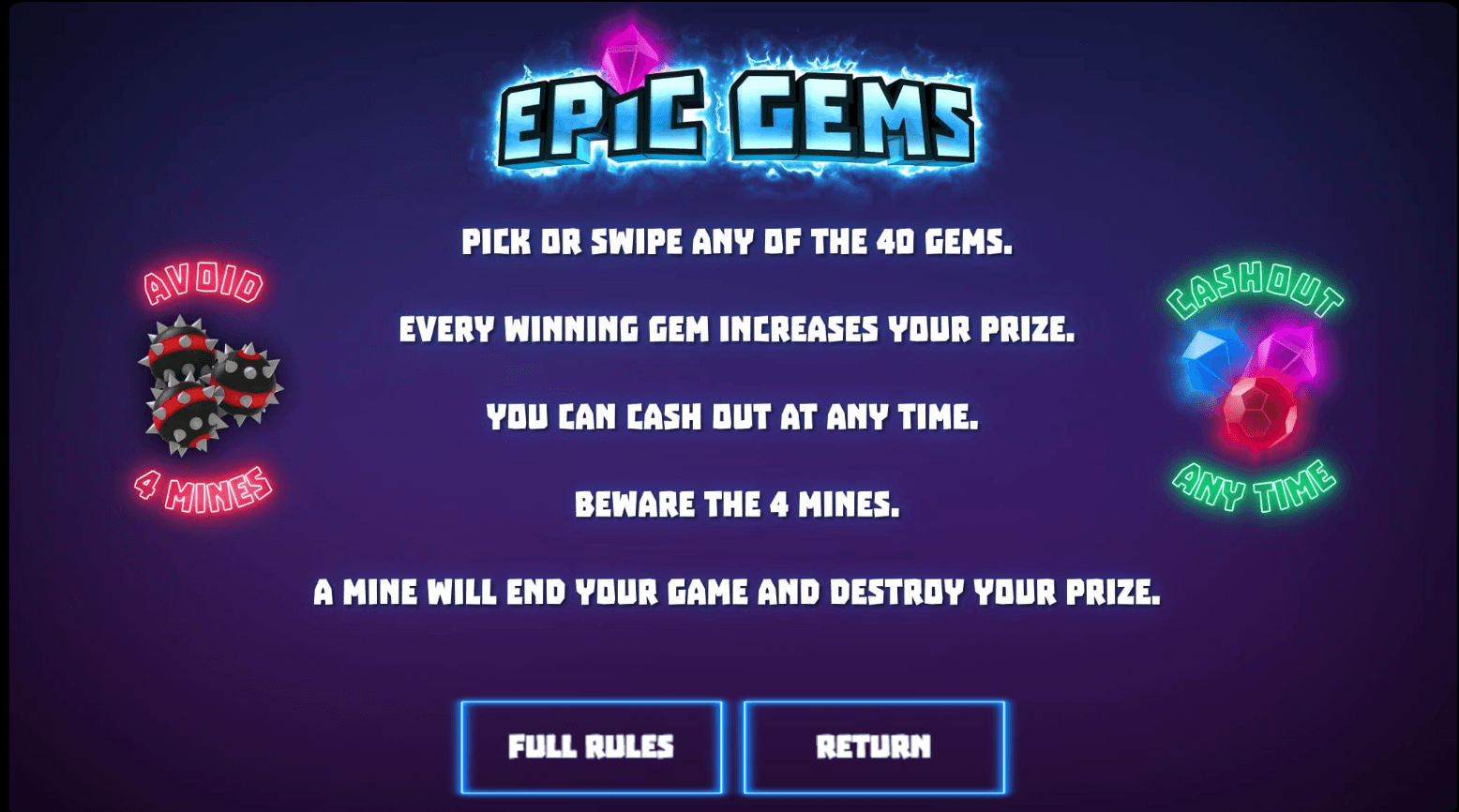 The Verdict
This game is definitely exciting and adds a new twist to an old favourite Minesweeper game. If you are a fan of this game, be sure to give Enchanted Prince Jackpot slot a try.