7 Chakra's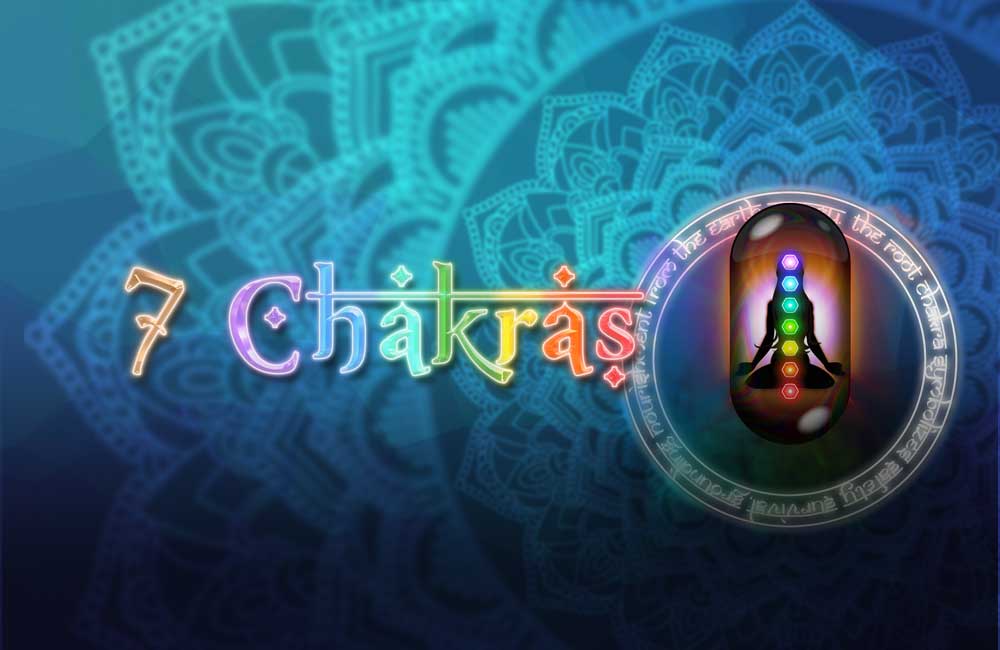 This is a well centred, aesthetically pleasing and beautifully designed slots game which centres itself around the idea of the mediation principle of the 7 Chakras. Created in mid-2018, this game has been popular with gamers and takes you through the seven colours of the rainbow as you play along with the seven Chakra's themselves.
But what are the seven different chakra's we hear you cry? They are the crown, third-eye, throat, heart, solar plexus, sacral and root. These may be familiar terms to slots players who also find solace in meditating, yoga or spirituality of another kind.
But whether you do have invested interests in the terminology or not, you will still be able to enjoy this slots game thoroughly, even if you don't know where your chakras are. You can play this game on Mega Reel, the daily free spins casino!
Quick Links: Legends Of Cleopatra Slot | Jokers Jewels | Dragon Kingdom | Thunderstruck 2 | Mustang Gold | Cyrus the Virus | 20p Roulette

Genii – The Developers of the 7 Chakras Video Slot
Aiming to stay ahead of all of the big dogs, Genii may not be as big a company as many of its competitors in the gaming industry but they certainly know how to pack a punch. With a dedicated team of highly knowledgeable individuals and a lot of qualifications behind each individual member of the team, there is little wonder as to why Genii gaming Development Company are a force to be reckoned with.
Creating games or working with clients directly, there is nothing that Genii won't turn their hand to and won't excel at when they do. You will know just how good both their company and their games are if you have ever played on any of the following:
Hercules the 12 Labours

The Prize is Right

Tales of Time Travel

Show me the Honey

Lucky Leprechauns
Along with many other games in their repertoire, there are so many different themes, access levels and jackpot sizes at your disposals, that you will always be able to find a slots game you love to play when you play a Genii free casino games.

Playing 7 Chakras
The popular game of the 7 Chakra's was created and developed by the Genii Gaming Development Company back in June 2018. It is a low to mid variance slots game with an RTP of 95.88% so the risk is not too high if you decide to play this calming slots game and you can be fairly sure that you will see some sort of return for your troubles.
The maximum amount you can win whilst play this game is the jackpot prize of £15,312 which can occur either by placing the minimum bet of 1p up the maximum bet of £61.25 per spin of the reels. This is a five-reel, 49 pay line slots game which can be played on any sort of device, be it your tablet, desktop or your mobile.
7 Chakra's slots game explores and educates the player as to the seven different chakras used within the concept of meditation as well as taking you on a journey through India at the same time. But this is not where the excitement ceases, so play mobile casino games today!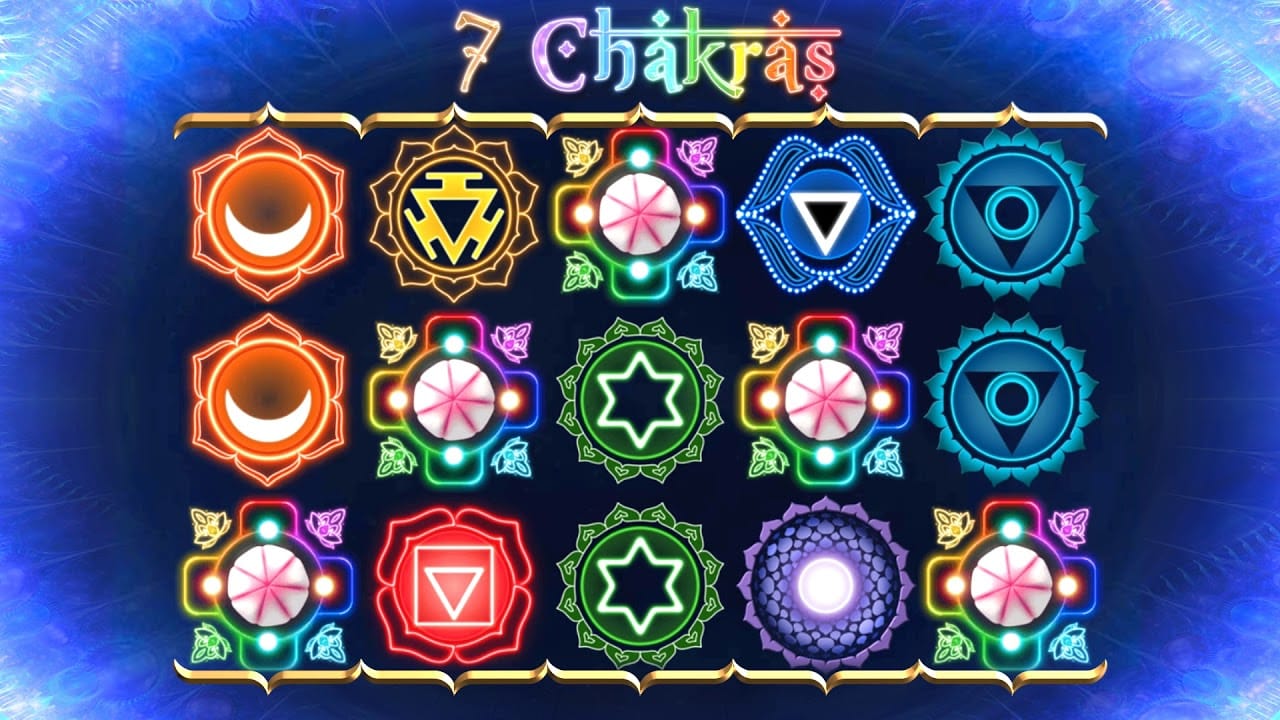 7 Chakras Bonus Features and Free Spins
All of the seven different chakras, after which this slots game is named after, act as the symbols on the reels. They may be the energy centres of the human body but they are also the centre of this slots game. To activate the double high wild feature of this game, you need to align three or more of the meditation symbols.
So that you are able to win yourself some free spins, you need a minimum of three rainbow lotus symbols which then takes you into an extension game for you to increase the number of free spins available to you in what is referred to as the ascension feature game.
A maximum of five free spins are at your disposal to win at any one time and you should take advantage of these wherever you can so that you can win as much free cash without having to spend a penny of your credit but continue playing the game of 7 Chakras.
There are many other bonus features for you to be able to get stuck into as you play this slots game, including those of the expanding symbols which will increase your likelihood to align symbols across the reels and win wilds and substitution symbols.
One of the main reasons that players love this slots game so much is the double win feature which enables you to be able to win in two different ways with every spin of the reel, so in effect, it doubles your chances. 7 Chakra's slots game is able to do this as it pays out for prizes both left to right and right to left in its manner.
Along with the fact that the highest paying symbol is able to payout for 250 times your initial bet, there is so much potential with this game for big prize money, so long as you are able to align three of the big paying symbols. Click here to find online slots!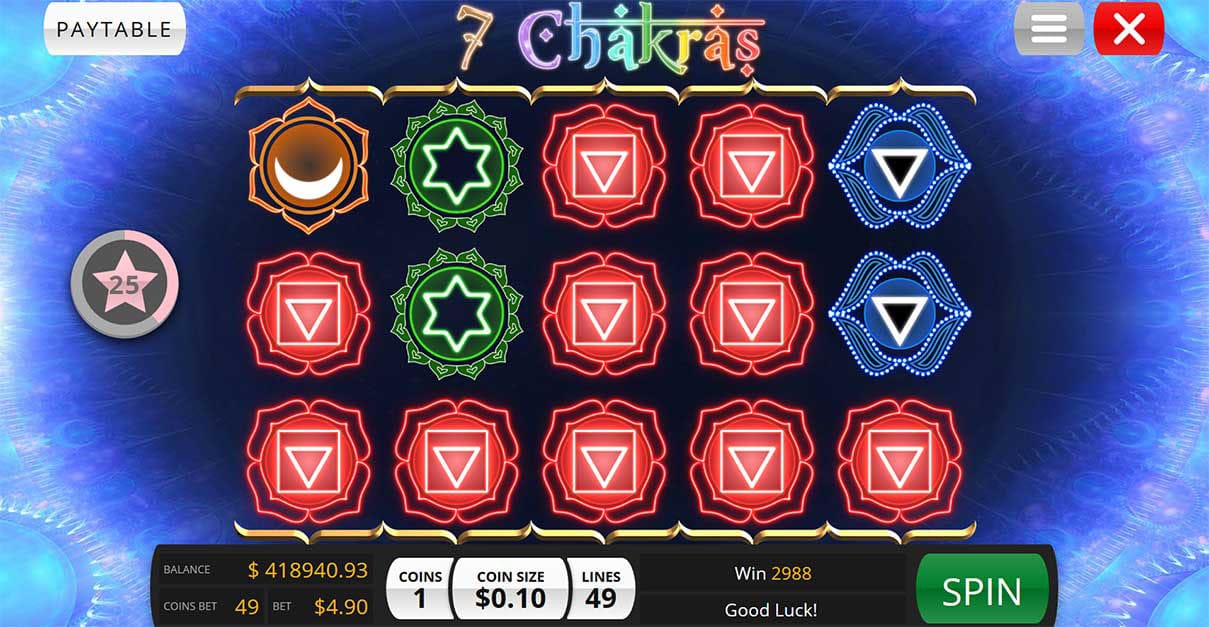 Conclusion on the 7 Chakras Slot
7 Chakra's is like a triple whammy of playing an incredible slots game whilst learning the art of meditation during an exploratory trip through India. It's full of bright colours, it's educational and you get to know about the seven different chakra's also known as the energy centres of the body. But this does not have to be something you are hugely into for you to be able to enjoy this style of slots game.
There's a jackpot prize of over £15,000 for you to try and get your hands on, as well many different bonus features for you to play for and take advantage of. These will both increase your enjoyment of the game as well as increase your chances of winning larger cash prizes along the way.
Find the highest paying symbol in this beautiful and inspiring slots game to be able to win 250 times your initial stake which will certainly give you something to shake your chakras about with all of the potential excitement.