Cops And Robbers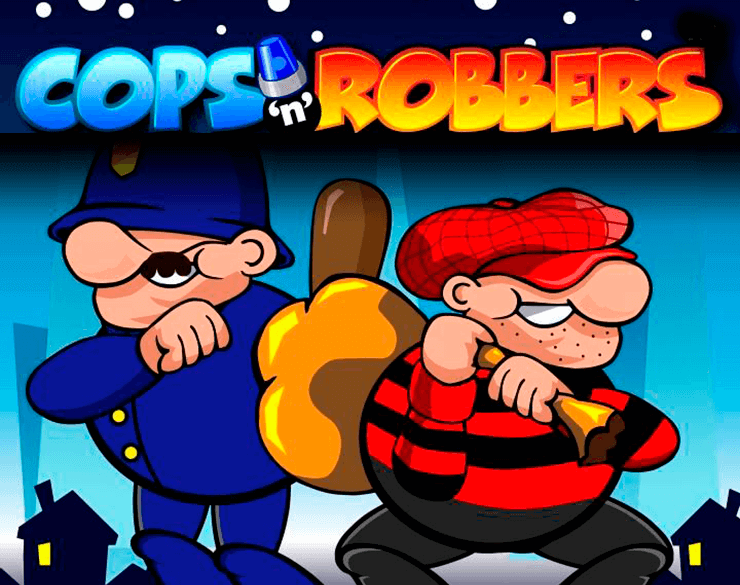 Summary of Cops And Robbers video slot
Get ready to be transported back to your childhood in this fun and engaging free slots games game from Microgaming, Cops And Robbers slot. This 3-reel, classic fruit slot with one pay line is guaranteed to have you hooked from the start. Check out the features now so you can start playing and winning real cash prizes right away in this free spins.
This game screams fun from the start with loads going on when the game opens and bright colours popping out everywhere. The British origins of Microgaming shine through as the 'cop' of the game is a British policeman with the classic hat.
All the features of the game are displayed on the opening screen, which has seriously jazzed up the old land based slot machine classic game for the online audience. There are robbers with loot bags, coppers chasing them, all with fun cartoonish designs.
If you look closely to the background you can see robbers popping out from man holes in the street, coppers popping their heads out doors in the bank, cheeky robbers smiling behind broken shop windows and another robber hiding inside a trash can, peeping out to see where the cop has gotten to.
The getaway car is also visible and the thieves look very pleased with themselves as it seems they are going to make a clean getaway. Join the fun and games, check out the rules and start spinning slot games right away.
Quick Links: Legends Of Cleopatra Slot | Jokers Jewels | Dragon Kingdom | Thunderstruck 2 | Mustang Gold | Cyrus the Virus | 20p Roulette

Microgaming - the Developers of Cops And Robbers Casino Slots
Microgaming are a UK based company that were the world's first true mobile slots gaming developer and they started their journey back in 1991 and have had roaring success ever since.
They have gained more and more influence in the industry and have inspired the developers after them and players continue to return to them time and time again for a fun and fully immersive slot gaming experience.
They continue to thrive and up their game with each title they release. If you like the sound of that and want to explore some more Microgaming titles, check out 7 Ocean's, Halloween and Beach Babes.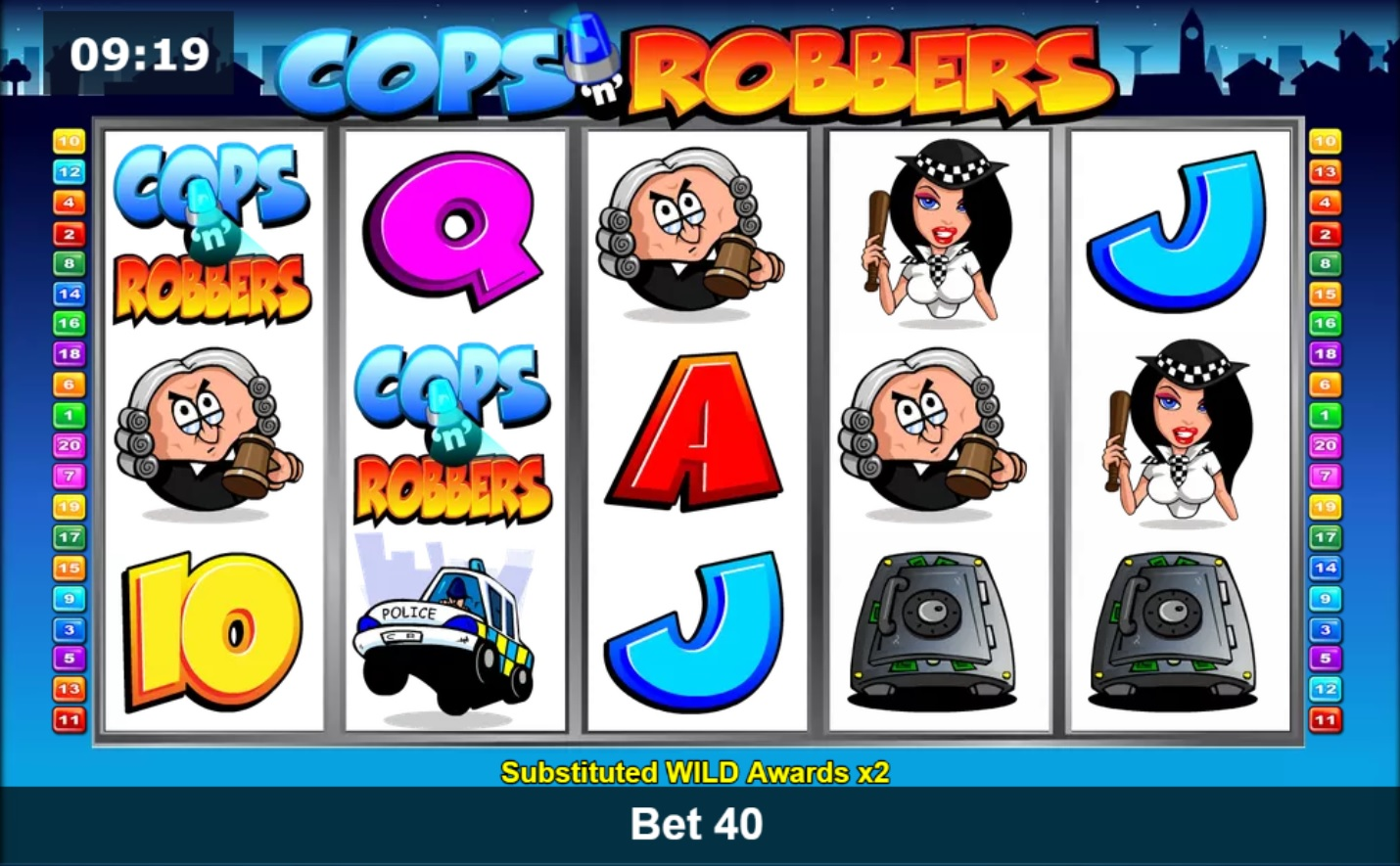 Playing Cops And Robbers Slots UK 
Microgaming know the power of adding an extra bonus feature in to free slots online to spice up the gameplay, and despite this game being stripped back and basic, they couldn't resist adding in that extra little bonus game and we are glad they did. Utilise this correctly and you could win big prizes. Check out how it works below and you can start winning right away.
The bonus game for Cops And Robbers slot is called chaser trail bonus and you could win a very generous 200x your bet if you are successful during this feature. You must out run the cop and get away with the loot to win. You can do this by making higher spins that them. The bonus game is tons of fun and we know you will love it.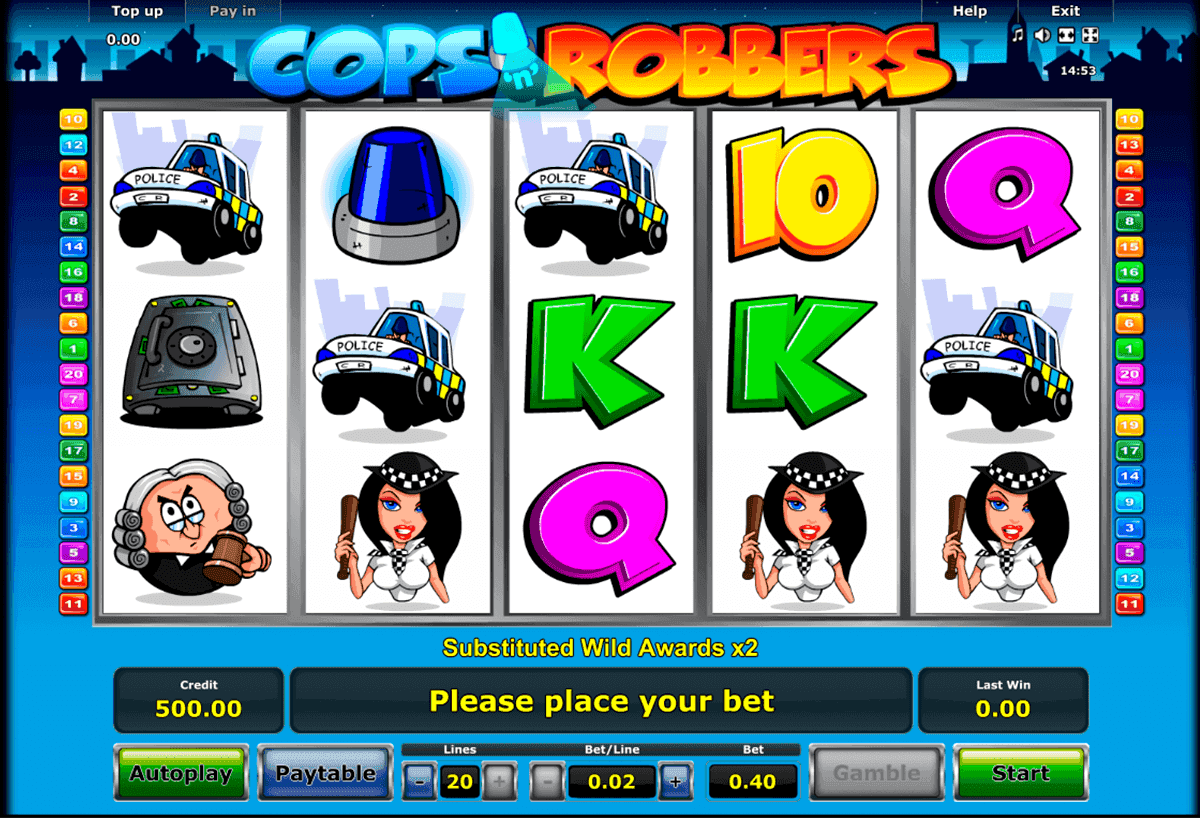 The Verdict on Cops And Robbers
This mobile slot game is nostalgic as it is fun and it will have you spinning again and again. If you enjoyed this game then make sure you also try out Big Bad Wolf slot!