World Cup Keno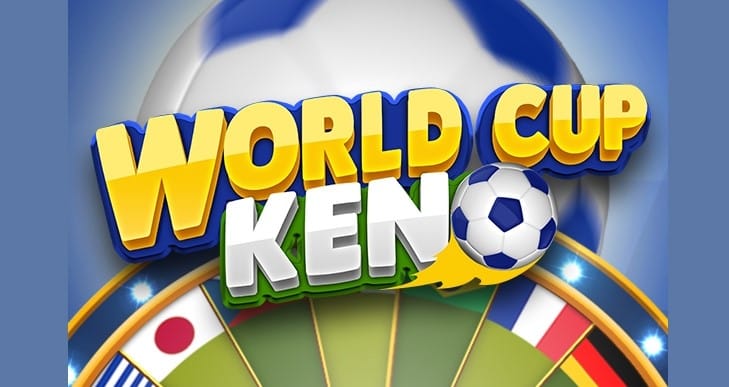 I'm sure your initial thought was that this was a keno game based on the global soccer tournament that takes the world by storm every four years. Aside from the green background of the board, there are absolutely no other similarities between them.
World Cup Keno free daily spins at Mega Reel doesn't have frills or bright flashy lights. Instead, it brings you straightforward keno action, throws in some multipliers and dares you to try to hit as big as you possibly can.
Quick Links: Legends Of Cleopatra Slot | Jokers Jewels | Dragon Kingdom | Thunderstruck 2 | Mustang Gold | Cyrus the Virus | 20p Roulette

About the Developer
Pairplay is the free casino games developer credited with bringing Keno Neo to you and also offer a variety of other casino-style, bingo and lottery games, you can get your fix in a variety of ways while getting a plethora of bonuses.
Pairplay is also in on the ever-growing fruit slots gaming industry, bringing their own interesting take on the genre. Not only that, but they have a strong focus on pay by mobile casino gaming, allowing you to continue gaming from anywhere you happen to be at that moment.
Perhaps most importantly, Pairplay is a multi-channel gaming B2B business, meaning Real Money Gaming (RMG). Sometimes, blowing through your fake stack isn't enough and you need the rush of throwing a little of your own dough into the mix.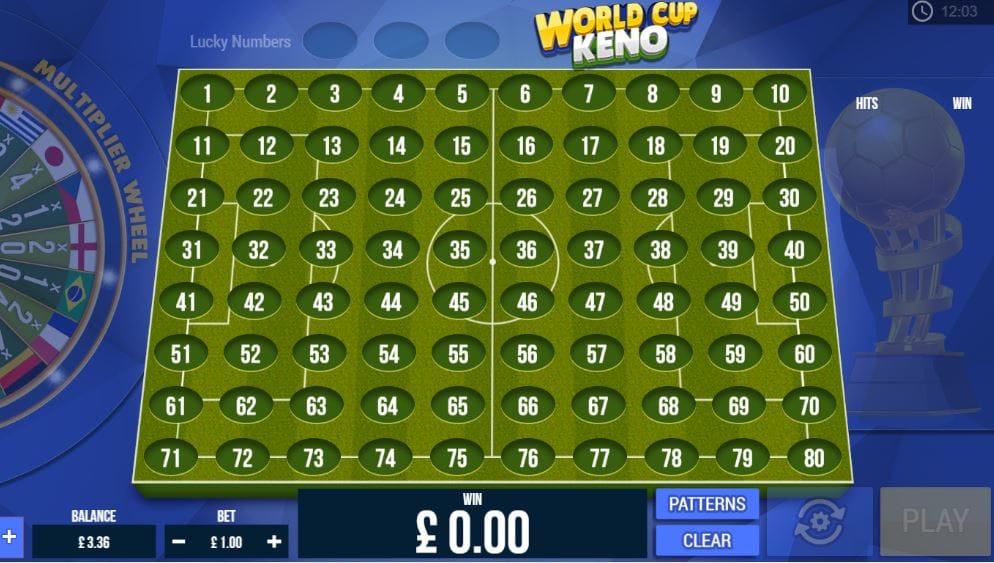 About the Game
Aesthetically, World Cup Keno online slot – which (probably purposely) makes you think of the soccer event by the same name – feels like your average Keno game: you've got your board in the middle with numbers 1-80 laid out. On the left-hand side is your multiplier wheel, showing just how much more you stand to win on that particular turn. And on the right are the numbers you picked, with each number being shadowed as they come up on the board.
There's not really a whole lot of flash to this casino online slot game. A green board against a blue background, World Cup Keno is more about giving you the classic game you've come to know and love throughout the years. The cool feature that some keno games don't offer is the aforementioned multiplier.
You don't get it unless you match the three lucky numbers at the top, but if you do, you could win up to 100x your bet amount. So what it lacks in flash, it definitely delivers in potential winnings.
With a quick play feature for endless plays and a to-the-point design, World Cup Keno is definitely about substance over style.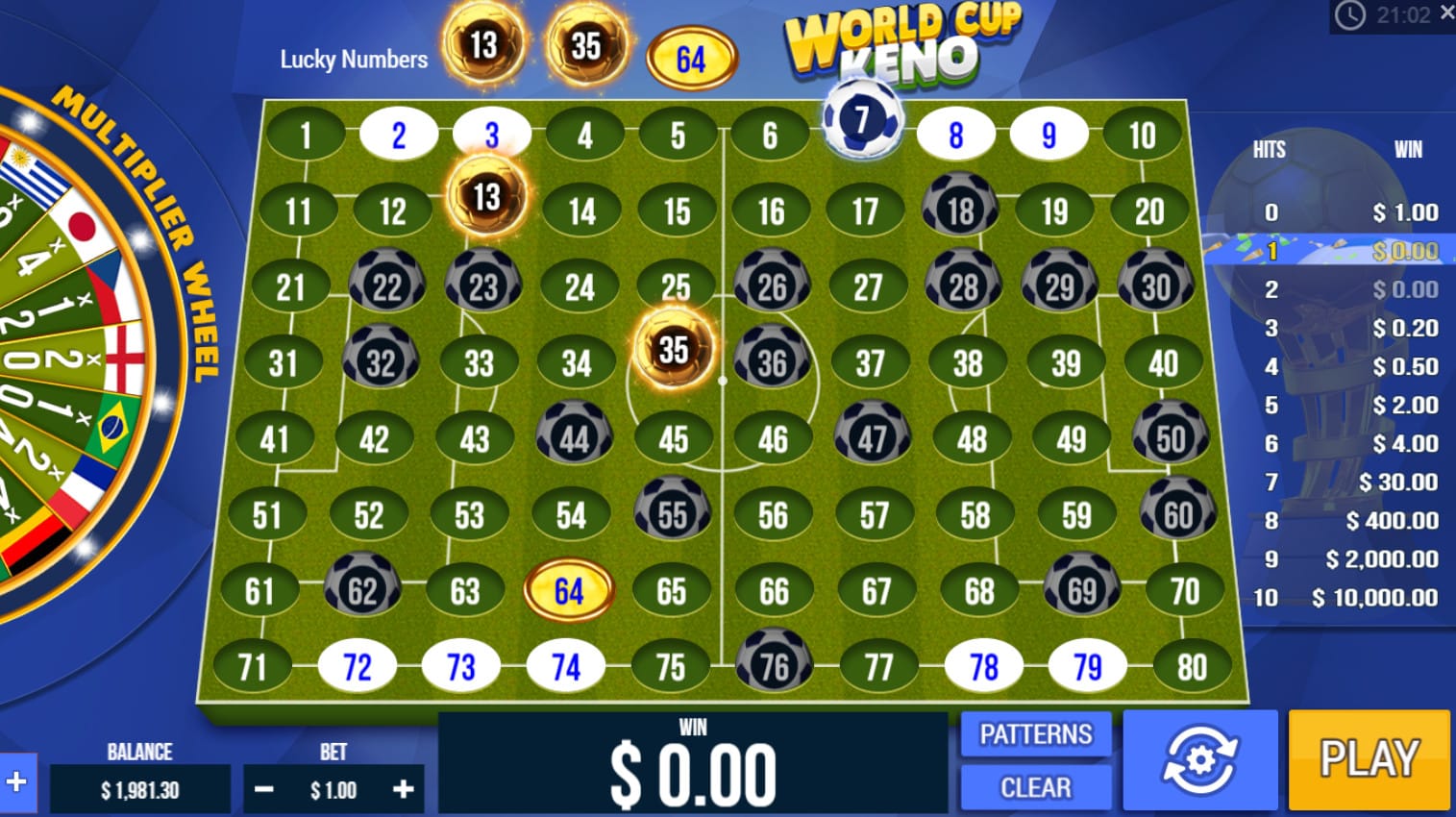 The Verdict
World Cup Keno isn't here to bring you to the table with flashy graphics, loud noises and bright lights. No, instead it just wants to give you the keno that you've come to love while bringing it to you as quickly and as often as possible.
If you're looking for a no-frills keno game that gives you a chance to win, World Cup Keno is definitely the route to go for you. Wonder Hounds slot is another amazing game, so check it out!