Rocket Men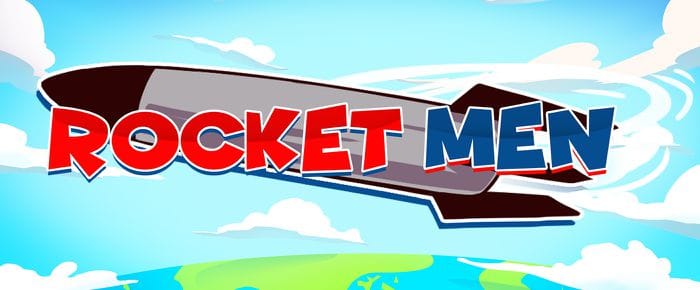 A political slot that is actually pretty fun to behold! Who'd have thought it!
If any of you out there are clued up on your politics, you will know of the insults that were traded between Donald Trump and the president of North Korea Kim Jong-un. Donald Trump took to Twitter to call the Jong-un the rocket man after the two boasted about their nuclear weapons.
They say that you can make an online slot about anything, and that sentiment has never had more truth behind it in the context of this free slots on MegaReel. Slots based on Twitter temper tantrums are apparently all the range this year, as this slot is one of Red Tiger Gaming's most played slots as of last month.
Be sure to read the rest of this review to find out more about this very different slot.
Quick Links: Fluffy Favourites | Starburst | Rainbow Riches | Bonanza | Mega Moolah | Eye of Horus

About the Developer
Red Tiger Gaming are relatively new to the online free casino games scene. After opening their doors in 2014, the developer has gone on to find success through countless innovative titles, all of which showcase a particular theme of some kind.
Developers everywhere strive for the same type of success that Red Tiger have earned through hard work and dedication. Their catalogue of slots is vast, and continues to grow at a very rapid pace. It is of note that there is never a dip in quality when it comes to their slots, which only encourages players to continue to play for hours on end.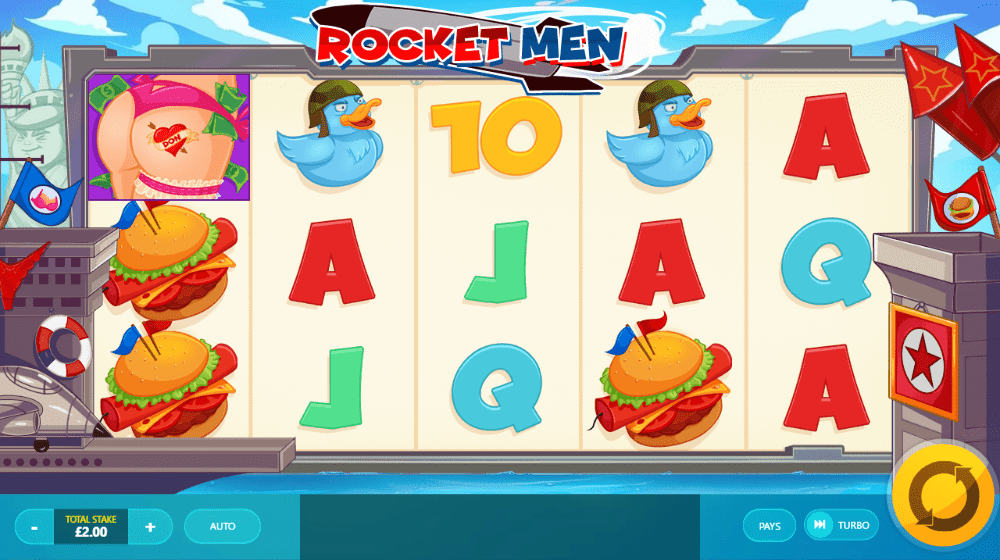 About the Game
If you have played any number of Red Tiger Gaming's mobile casino slots before then you should have an idea in how this slot plays out for yourself. Since this is quite a humorous slot, you shouldn't expect there to be an awful lot to know since the features here are quite limited.
We understand that this slot is meant as somewhat of a parody of real life, but that still shouldn't take away from ones excitement, as Red Tiger Gaming tend to have a grasp on what is hot and what is not. This slot is a 5 reel slot played across 3 rows and features 20 fixed pay-lines so what you see is essentially what you get.

On the reels you will find some very, erm, appropriate symbols fitting for a slot of this nature. Symbols will all net you something different depending on what you happen to be matching and the amount of symbols you are putting in the winning pay-lines.
They say satire is dead, but in this slot you could very much argue the opposite. The top prize in this slot is the wild nuke symbol which also comes with a x500 multiplier if you are lucky, so play now!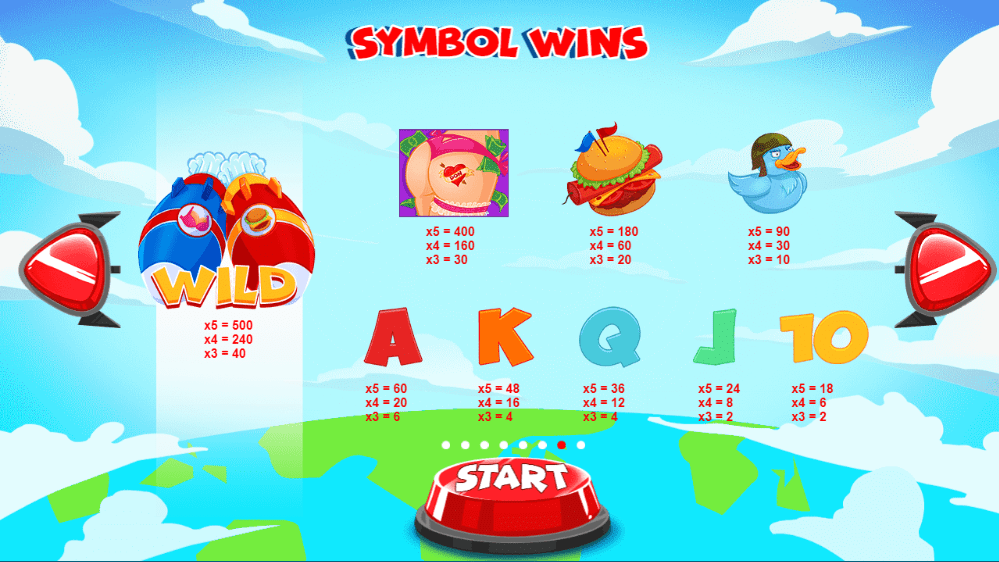 The Verdict
In terms of humour, this slot ticks all of the boxes, when it comes to interesting gameplay elements it also gets full marks. Rocket Men is a slot for anyone to have a good chuckle at. If you like having a good laugh in your slots then check this slot out for yourself and then try Rise of Egypt slot.