Rise of Egypt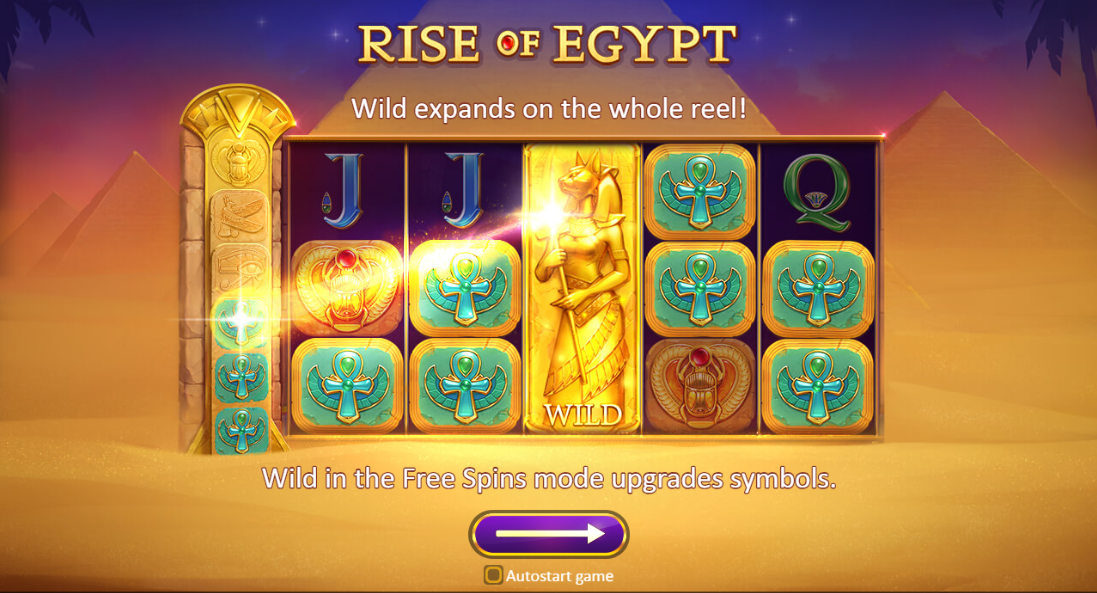 You've never seen ancient Egypt quite like this before, let us tell you that right now!
In Rise of Egypt you are given a chance to take a trip back in time, which is not something that an awful lot of people can state outright. This is a slot that takes all of the themes that you've come to know in countless other Egypt themed slots, and expands upon them in its own way.
There is a very simplistic nature to this slot that we believe a lot of people will gravitate towards compared to some other slots out there that tend to focus more on the style rather than the substance. In Rise of Egypt from Playson, there is a perfect balance between both.
If you still find yourself with questions about this slot on https://megareel.com, then why not do yourself the favour of reading the rest of this review in order to find out more!
Quick Links: Legends Of Cleopatra Slot | Jokers Jewels | Dragon Kingdom | Thunderstruck 2 | Mustang Gold | 20p Roulette

About the Developer
Playson are among a handful of different pay by mobile casino developers right now, who all have their own distinct style that permeate throughout their various online slot titles. Playson have been around just as long as every other developer you will have heard of in the past couple of years, and do it with nothing but a smile on their faces.
Whenever we hear that Playson are involved in a project, we are then immediately interested no matter the slots theme or what it happens to look like. Slots that have heart will always trump those who are more style than substance, this is why we personally enjoy Playson slots in general, and you can find more slots online right here at Mega Reel.

About the Game
In terms of appearances, you will not find a more prettier slot to behold. Everything about this slot screams lavish, from the purple tinted background, to the gold colours that permeate throughout. Each symbol in this slot is also expertly done, showcasing each symbol in a very clear and concise manner to play free casino games today.
Each symbol here is represented by a different colour and symbol, making it easily distinguishable to other symbols when these reels are running. The symbols on the reels are a mixture of both low and high value symbols. Every symbol does an expert job in keeping players attentions fixed to the screen.
We would always advise to play these slots for the longest time possible, as there is a high RTP percentage in this slot (95%) meaning the more you play the more money you earn. In terms of features, you can expect a the bare minimum.
Wilds, scatters and free spins should keep players occupied with each spin. Keep in mind that there is more to this slot than that, just don't get your hopes up for something groundbreaking.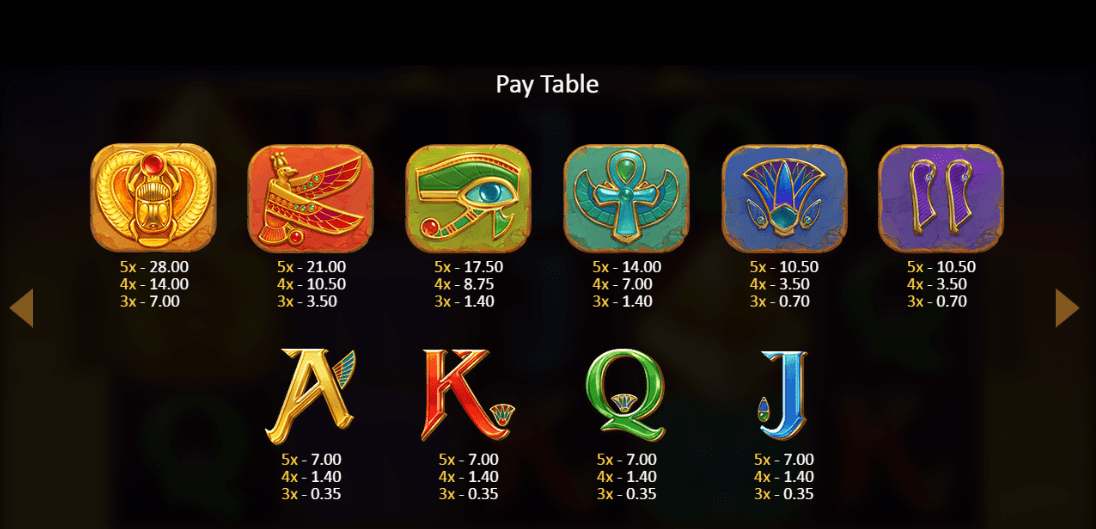 The Verdict
Rise of Egypt is one of the better online slots from developer Playson, and will continue to attract players from around the globe, which is something that is quite hard to believe considering this slot has such a big player base to begin with.
Keep in mind that there is a lot of Egypt themed slots out there, so try not to get lost in the shuffle and choose the right one, and that one is Rise of Egypt. If you want a game that's a bit different, try Retro Super 80s slot next.