Rainbow Riches: Drops of Gold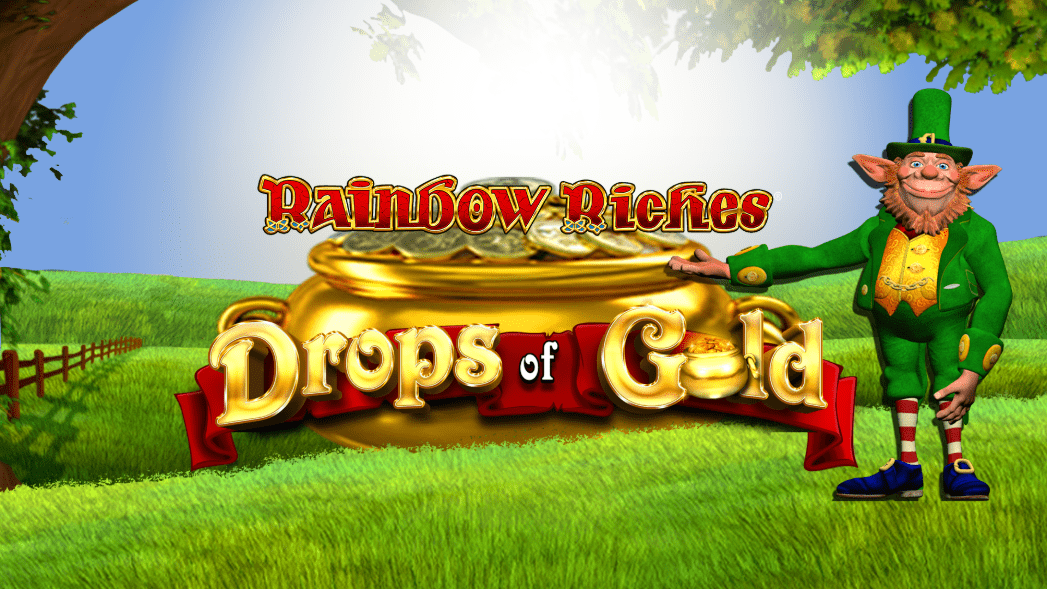 What's green and orange and gold all over? Barcrest latest edition of Rainbow Riches, that's what! It is called Drop of Gold! Yes, Barcrest is back! As is the adorable leprechaun mascot of gaming series, Rainbow Riches.
We love this series, but we were suspicious when we heard Barcrest were releasing another instalment. Does Rainbow Riches need another title? Can this instalment continue the franchise's success? Read this article and find out!
Leprechauns are an iconic aspect of Irish culture. They derive from Celtic mythology. They are a small impish fairy that lives in the Irish countryside. They are often depicted wearing a green suit, with a matching top hat.
They also wear a black belt, hat belt and boots with golden buckles. Their hair is red and often have chinstrap beards. Their complexion is reddish from the amount of alcohol they intake. They look after a pot of gold, which they have put under the protection of a rainbow. If caught, they can offer a human up to three wishes.
We know what our wishes would be, three more instalments of Rainbow Riches! Play this and other Rainbow Riches free slots games on Mega Reel!
Quick Links: Fluffy Favourites Review | Starburst Review | Rainbow Riches Review | Bonanza Review | White Rabbit Slot | Fishin' Frenzy Review

About the Online Casino Developer
Barcrest is among one of the more famous and successful online casino developers. Try out their games on Mega Reel, click here to find more slot games
Barcrest has been creating mobile casino games since 1968. They have offices located all over the continent of Europe! They were founded in Manchester, England and they began as a gambling machine manufacturer. Therefore, there is no surprise that they can create such an amazing library of games! Some of their most-loved slots include:
The Rainbow Riches series. Comes and win big against everyone's favourite leprechaun! In the online casino industries favourite series of games.
The Legend of Big Foot. Can you locate the bigfoot? If you do, you will be rewarded handsomely!
Merry Money. Robin Hood is back, take his merry men and steal from the rich to give to the needy! We will let you decide who you determine as the needy.
We are always excited to see what Barcrest will release next. They have never disappointed us with a release. They are among the biggest developers and continue to grow with each and every title.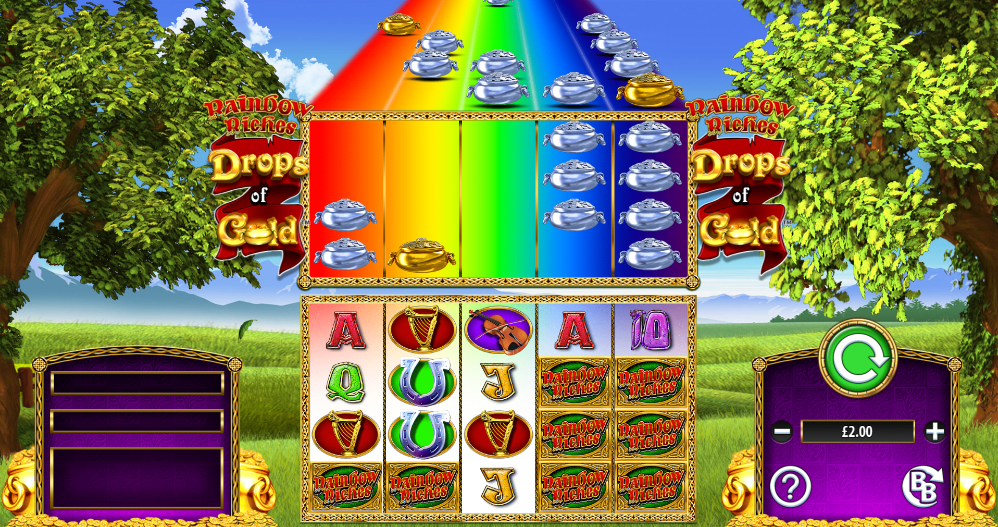 About the Online Casino Slot Game
We adore this 5 reel slot game that you can play now. It has 50 to 200 pay-lines which can be selected by the player. It is available on any device, meaning you can play any time and anywhere.
We loved the visuals in this game. The background shows a beautiful Irish meadow. There are tall, healthy trees, which hang majestically above the fields. Around the reels are pots of gold, which a very tantalising. All that is missing is a rainbow! Although the reels are coloured like a rainbow.
You remember the song: 'Red and yellow and pink and green. Purple and orange and blue. I can sing a rainbow, sing a rainbow, sing a rainbow, too.' This rainbow reel looks magnificent. Even more impressive is its ability to release that precious gold!
We love the symbols available in this game. They are beautifully illustrated, a lot of care has been put into the composition of these images. The lower paying symbols in this game are the typical playing card symbols, 10 through to Ace.
Ace is coloured ruby red, King is sky blue and Queen is emerald green. Jack is gold and 10 is hot pink! The higher paying symbols are more exciting. This includes pretty red and white toadstools and a harp played by a beautiful Irish harpist. But, our favourites are the lucky horseshoe, from the fastest steed in Ireland and a leprechaun's fiddle!
The music in this game is playful and fun. Although initially silent, the game comes alive when you spin the reels. And, a fun playful Irish jig plays. We were all dancing around the office when we heard this! Otherwise, the general sound effects are great. They are playful and familiar to any Rainbow Riches fan!
In this slot, there are actually two different WILD symbols. Silver pots work as traditional wilds. They can replace any symbol on the reels, apart from the SCATTER. Whereas, gold pots will substitute all symbols on the reels including the SCATTER. This is a really fun alteration to the game. We thought this improved the game-play substantially.
The game also offers players the opportunity to gain free spins! With the free spins bonus, players can accumulate the highest scores possible. This bonus will add additional multipliers to the player's scores.
This is incredibly useful to those who are wanting to make the most money possible with each spin. And, let's be honest, who doesn't? The drops of gold feature will see that more wild symbols appear on the reels.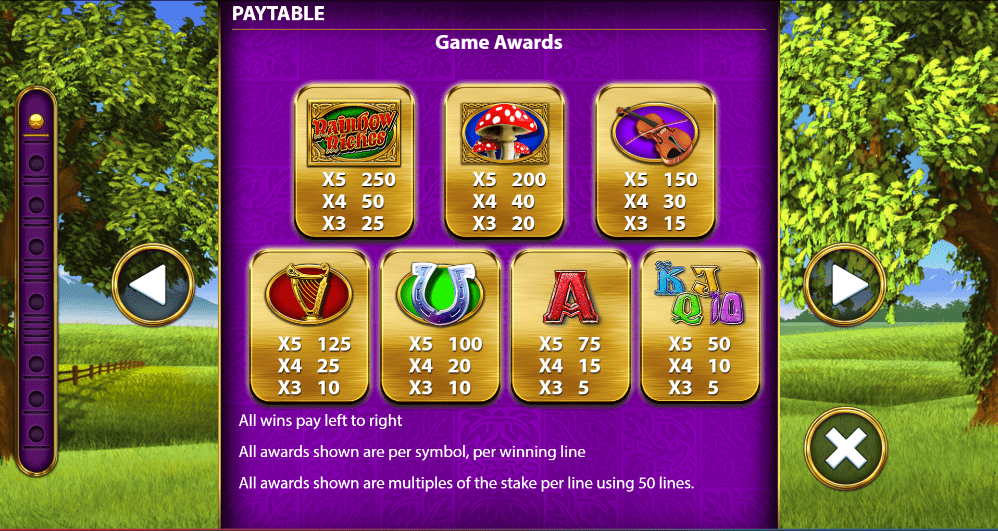 The Verdict on Rainbow Riches: Drops of Gold
This is our favourite Rainbow Riches game to-date! The visuals in this game are stunning, the most beautiful animations we have ever seen in any video game! The sound and music in this game are beautifully composed.
It is clear that Barcrest has gone all-out in the development of this online casino slot title. We have not been able to stop playing. It has actually made us nostalgic for the previous versions of the game. We have been playing all four Rainbow Riches games, simultaneously!
Don't forget to play another of the Rainbow Riches series, Rainbow Riches Pick n Mix slot.