Leprechaun Song
Can leprechauns sing? Find out in this very quirky online slot, available on mega reel!
From developer Pragmatic Play, allow us to introduce to you: Leprechaun Song, an Irish themed slot that is one of the better Irish themed offerings that you will find in todays present day slot landscape. Unlike some of the other Irish slots out there, this one is actually relatively simple to grasp. A 5 reel slot that is played out across 3 reels and has an endless amount of green on the reels; what's not to enjoy here? If you are someone who enjoys the simplicity of online slots as well as making boat loads of money, then this is the slot for you! Be sure to read the rest of this review to find out more! You might find that it gives you a head start.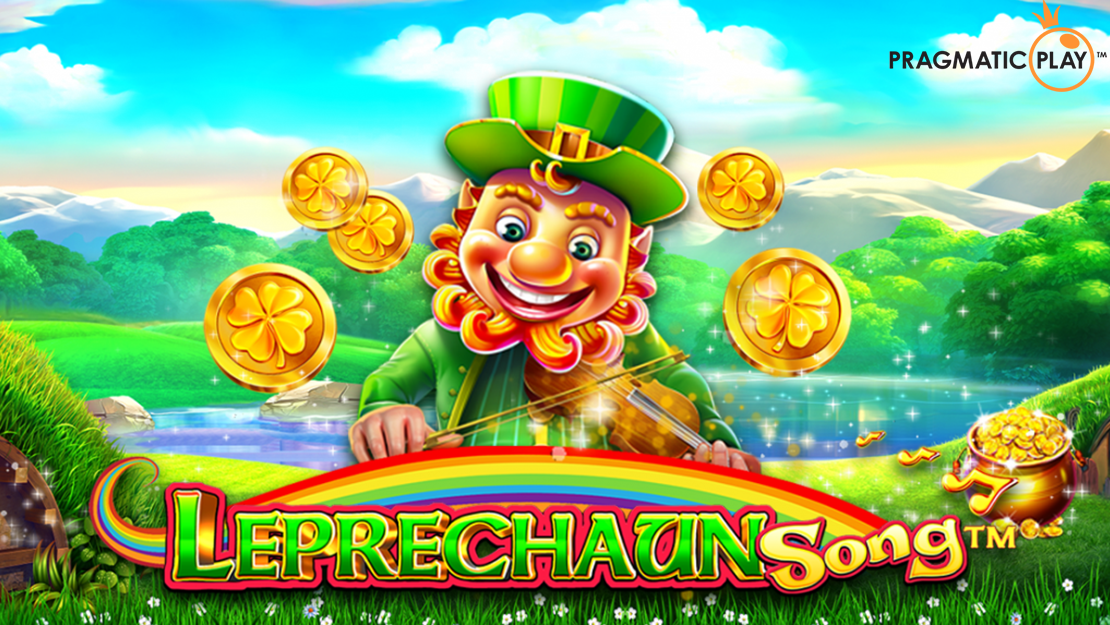 About the Developer
Pragmatic Play are a developer who have had a very long lasting relationship between themselves and their player base. What players are always looking for is a chance to visit different worlds all from the comfort of their own homes, and thanks to Pragmatic Play, players have been permitted to do so, all the while earning endless amounts of money. What makes Pragmatic Play unlike any other developer is their ability to create interest in the smallest of possible spaces. You will recognise their slots instantly, that's the staying power of this developer, trust us on that.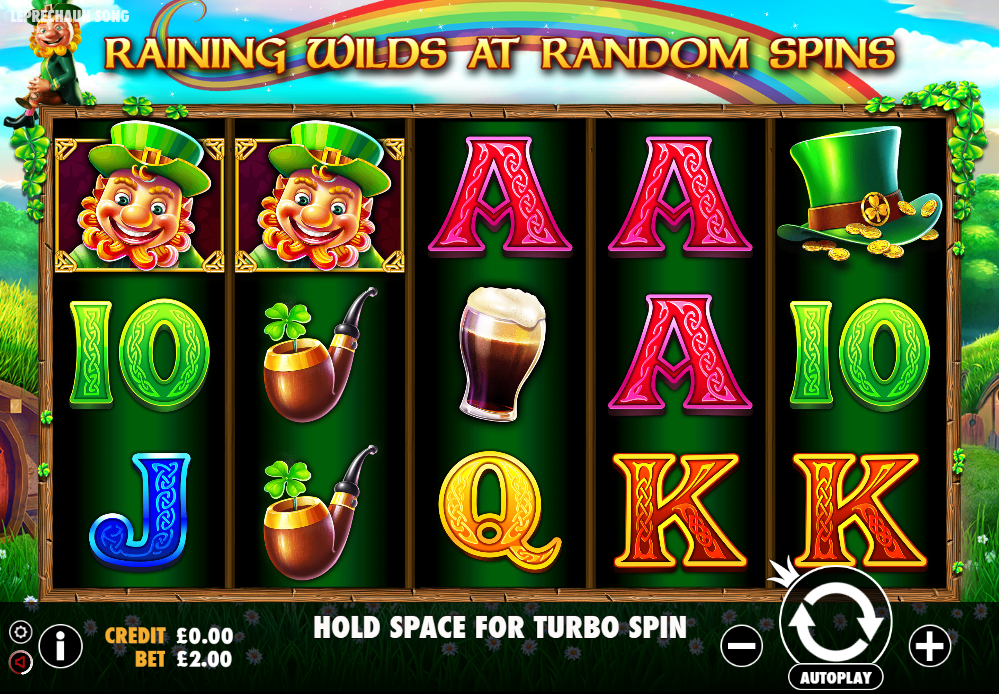 About the Game
If you have played any number of Irish slots before then you should know what to expect already from a visual standpoint. The font and overall appearance of this slot is something that you will find in essentially every other online slot of this theme, but what makes this one unique is the overall attention it pays to providing players with the full package. The full package being the additional features and presentation of what you see before you. Symbols in this slot take the shape of all of your favourites: pots of gold, pints of Guinness and the leprechaun himself all serve as the various symbols on the reels.
Since this is a very simple slot to play, you should expect there to be only a handful of different features here. Wilds are represented by the wild symbols and will substitute for every other symbol except for the scatter on the reels. The scatter is the gateway to the free spins which will give players the multipliers they require in order to throw their scores up the pay-table indefinitely. Be sure to play this slot for a good couple of hours in order to reap the most rewards! Discover more here.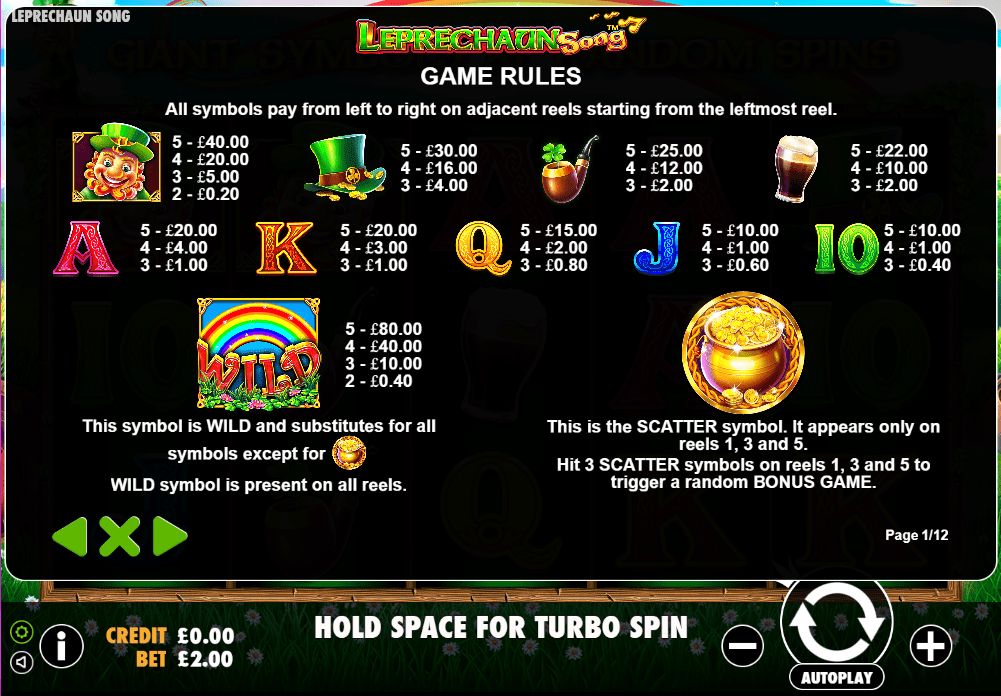 The Verdict
You've tried all the other boring Irish themed slots now try the best. Play Leprechaun Song today and sing to your heart's content. Another good Irish game to play is Leprechaun Carol.