Enchanted Prince


Summary of Enchanted Prince Slot Logo
Immerse yourself in the greatest love story ever told. A couple more connected than Jack and Rose. More innocent than Romeo and Juliet. With more chemistry than Sandy and Danny, and closer friends than Monica and Chandler. The tail of the Princess and The Frog!
This is Eyecon Gaming's latest attempt to innovate the online casino gaming community. With a narrative-driven, slot game with retro Disney style graphics and a romantic story! Can this game elevate Eyecon's name in the online casino slot industry? Read this article and find out!
Check out this, and many more unbelievable games like this, on this online free slots spins casino, Mega Reel. The best, most trusted online casino website on the web! A massive portfolio of games.
Once upon a time in a beautiful castle far, far away, a lonely princess sat by a fresh-water lily pond. She sat staring longingly into the pond. She wondered when she would find her prince charming. Until a frog hopped onto the nearest water lily leaf. The frog never spoke, but the look the frog gave the Princess said more than words ever could.
The Princess was confused, and she stood up to leave. Until the frog spoke and informed the Princess that he was a cursed Prince. He was turned into a frog to stop him from ever meeting his soulmate, the Princess. The Princess was shocked, but after they spoke she knew this to be true. And, she then planted a kiss on the green slimy lips of the frog. He turned into the Prince and they lived happily ever after.
Quick Links: Fluffy Favourites | Starburst | Rainbow Riches | Bonanza | Mega Moolah | Eye of Horus

Eyecon - The Developer of Enchanted Prince Slot Online
Eyecon Gaming appeared on the online casino gaming scene over ten years ago, in 1997. They have created machines and software for both the online and real-life casinos. They create premium quality games. And, they have a massive cult following of fans in the online casino gaming world.
They create games with prominent narrative-driven games with stunning graphics. Eyecon games definitely stand out from the crowd. Some of their most popular games are
Beez Knees. A taste of honey, tasting much sweeter than wine! Win the riches of the Queen Bee. Loot her hive and buzz your way back home in this epic adventure!
Fluffy Favourites. The most famous online slot game of the last decade! Fluffy Favourites is a titan in the industry
Irish Luck. Leprechaun, four-leaf clovers and hard ale! What is luckier and more Irish than that! Win a pot of gold in Irish Luck!
Click here to play free slot games on Mega Reels. The best online casino!
But, can Eyecon's Enchanted Prince turn from a Frog into a Handsome Prince, or are we just snogging a regular old frog? Read this article and find out or play online slots today!

About Enchanted Prince Bonus Features
We loved Enchanted Prince, it is a real tear-jerker of a game! This is an amazing online pay by phone casino slot game. It should really put Eyecon Gaming on the map of the online casino gaming world. We highly recommend it. We have not been able to put it down since we started playing!
This particular story was recently made into a film by Disney. In this film, The Princess and the Frog. This was released in 2009. And, it was a huge success. I was highly praised for being the first-ever Disney film to feature an African American princess. The story is set in New Orleans in 1912. It tells the tale of Tiana, who hates the story of The Frog Prince. But, after being cursed, she learns the beauty of the tale!
The visuals in this game are striking. They are clearly retro Disney inspired, akin to a Cinderella or Beauty and the Beast. The Princess is beautifully composed, she is young and fair, like the traditional depictions of Princesses. In contrast, the frog prince is cute, small and slimy. The reels sit in front of a lily-pad covered pond. The blue is fresh and sparkling. The reels are decorated with white lilies. The whole visual composition is picturesque!
The lower-paying symbols are your typical playing card numbers and letters. Ace, King, Queen, Jack, 10 and 9. These are presented in a beautiful magic-style of font. It is coloured purple, pink and blue colours! The higher-paying symbols are pretty white lilies, green lily-pads and giant castles. Our favourites are the Frog Prince and the Princess, who are beautifully illustrated.
The sound effects are traditional retro slot game sounds. We wished (upon a star) that we could hear some Disney-style fairy-tale songs, but oh well!
The features in this game are the traditional WILD and SCATTER symbols available. In this game, the WILD is represented by a crown symbol. This crown can substitute any symbols, apart from Frog Prince SCATTER. If you are lucky enough to find 3 or more of the Frog Prince symbols, you will be deemed worthy of Free Spins!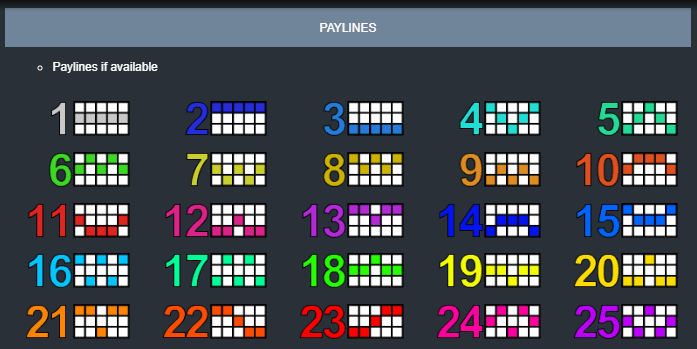 The Verdict on Enchanted Prince Casino Slots
This is a fantastic game, with amazing visuals and gameplay. The sounds could be improved. But, we have not been able to stop playing this awesome game since we picked it up. It has rekindled our relationship with love and with hope.
It is a beautiful story, and we would be lying if we did not admit to shedding a few tears when playing this online casino slot game. If you like this game, make sure that you also try the Emperor's Garden slot.