Wicked Dragon Wilds Mega Drop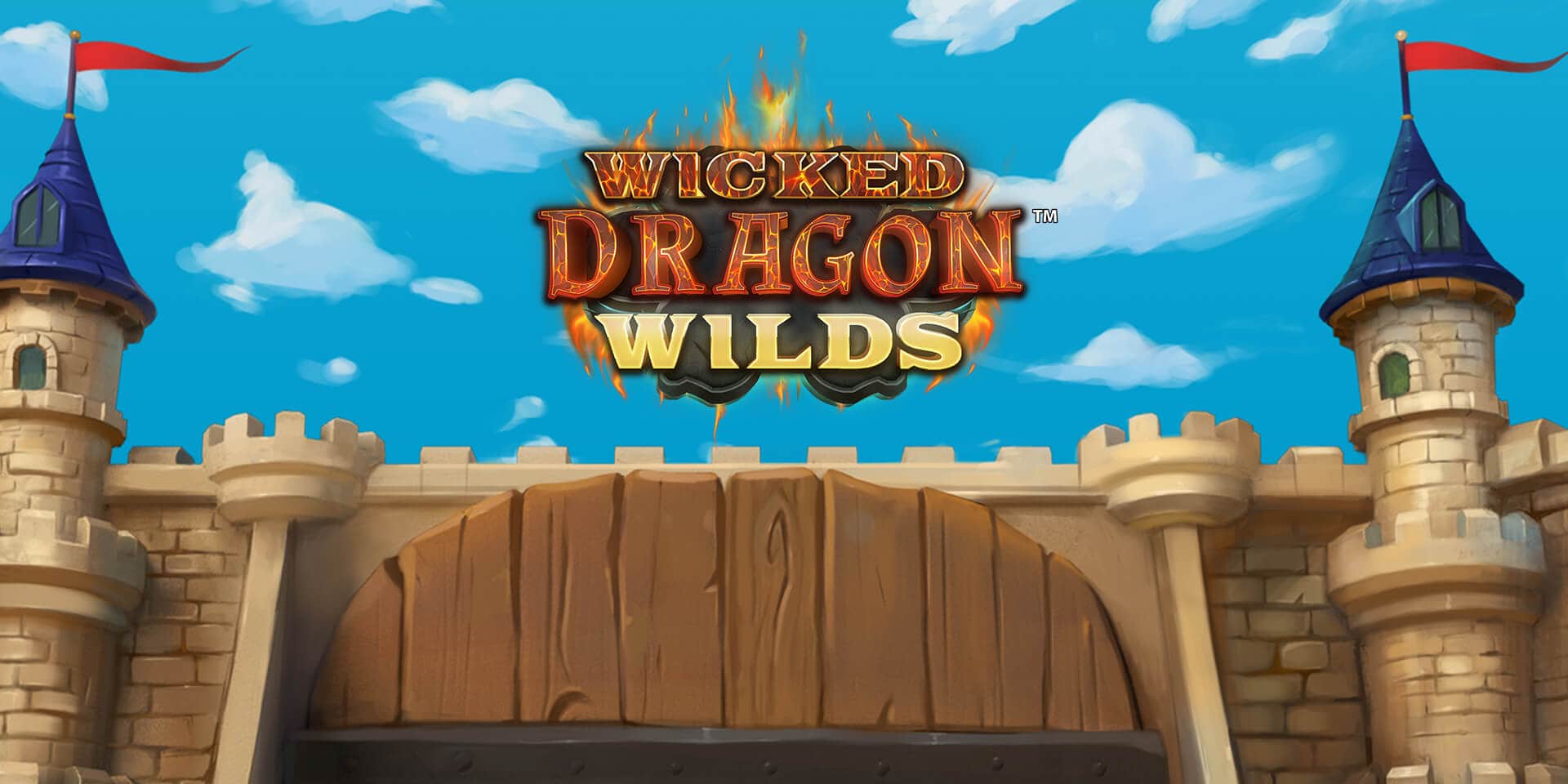 Summary of Wicked Dragon Wilds Slots
In a number of cultures, dragons are the symbol of strength and good fortune - which is exactly what you can find with Wicked Dragon Wilds slots free spins at Mega Reel. Kind of. Wicked Dragon Wilds online slot features a world of dragons where they wreak havoc as the fearsome beasts of the world, attacking castles and burning all that lies in their path.
Wicked Dragon Wilds is the casino games free slot to play if you want to be part of an epic battle on a five reel, 20 pay line game. With this online slot you can also unlock a number of exciting special features which includes re-spins, spreading wilds, sticky wilds and progressive jackpots. Continue reading for more on Wicked Dragon Wilds at Mega Reel.
Quick Links: Rio Bingo | Bar Bar Black Sheep Slot | Cops and Robbers Slots | Centurion Slot | Fluffy Favourites Bonus | Sugar Train Slots | Beehive Bedlam | White Wizard | White Wizard Deluxe

Red7 - the Developers of Wicked Dragon Wilds Slot Game
Head to Mega Reel and you can find a whole range of best online slots uk and other casino games created by the makers at Red7, for good reason. With a number of epic games in its portfolio, Red7 create, design and develop some of the best that the industry has to offer. Wicked Dragon Wilds by this games maker is one you won't want to miss out on.
The casino games and sports apps from Red7 are among some of the most innovative the industry has seen, with everything in Red7's portfolio available on desktop and mobile. It takes a creative team of artists, animators, mathematicians, developers and testers to create Red7 games, all of which are based in the Bristol studio in the UK.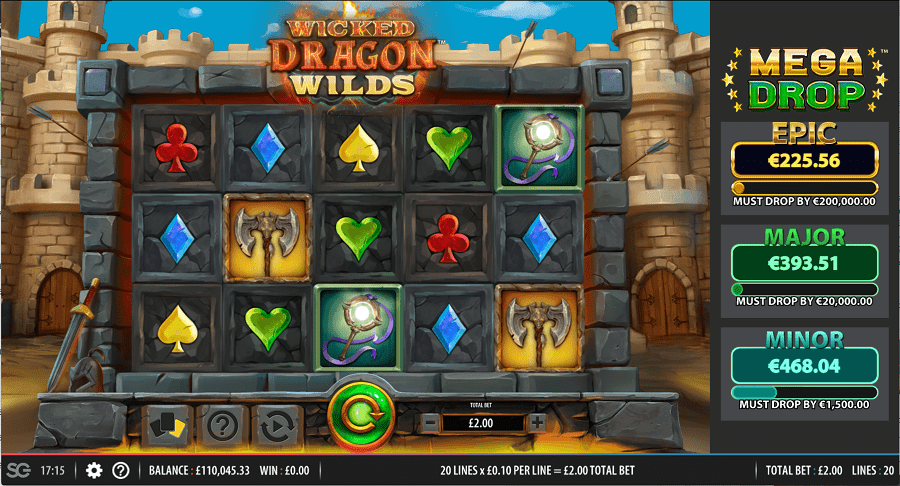 Wicked Dragon Wilds Gameplay and Symbols
Join the Wicked Dragon Wilds phone slots battle at Mega Reel for the chance to not only unlock a number of epic features, but also enjoy a wicked gameplay experience. Set against a background which features mighty castle walls, find the action in a cartoon style with colourful features and special symbols.
The symbols with Wicked Dragon Wilds include axes, crystals, shields and magical orbs which all pay out some wonderful high prizes when found on this five-reel, 20-payline slot. Less imaginative are those which feature on most slots, in the form of playing card suit symbols, which naturally you can find more often on the reels.
With these exciting symbols you can really get some more dramatic gameplay action, and all this drama is only heightened with the impressive soundtrack and attractive display. What's more, all 20 pay lines are active and you can place bets from as little as a penny on each one. With an RTP of 95 per cent along with brilliant gameplay, this slot is one of the best at Mega Reel.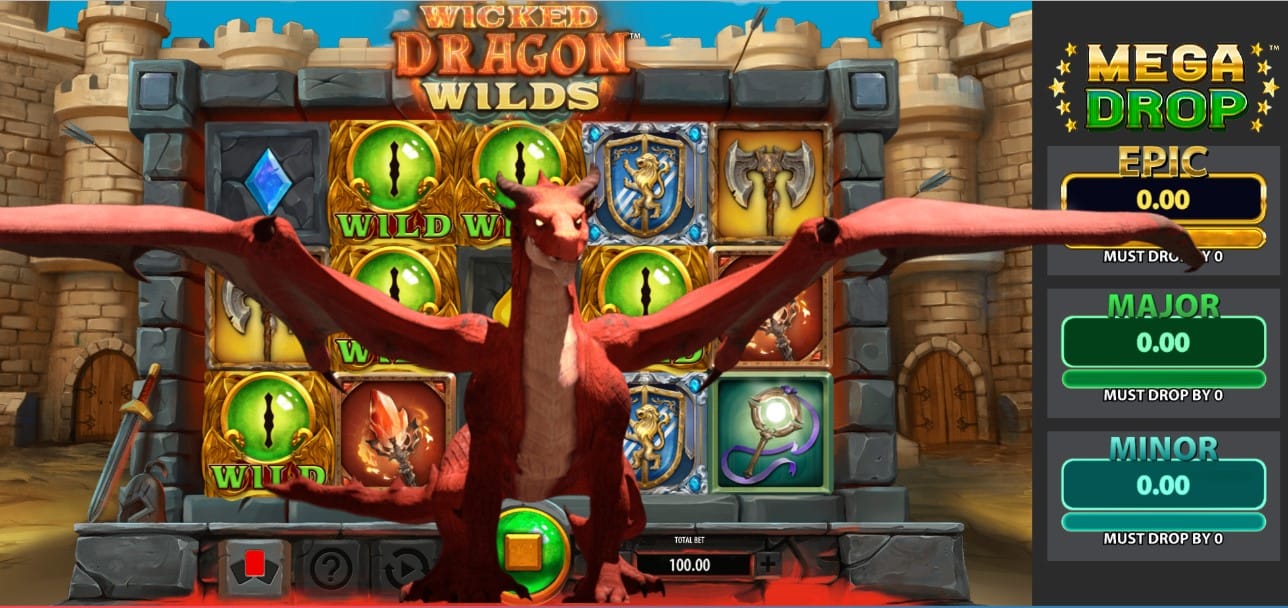 Bonus Features and Free Spins in Wicked Dragon Wilds
With Wicked Dragon Wilds at Mega Reel, there are plenty of symbols which have a lot of great prizes to offer. To collect higher prizes, land some of the deadly-looking weapon symbols. Find the shield which is worth 50x, 300x and 500x your stake when it lands on three, four or five reels - but that's not all.
For the wild symbol with Wicked Dragon Wilds, look for the green dragon eye which can act as other symbols and offer some great pay outs. 100x, 500x your line bet in fact! But, let's talk about these dragons, from which the title of this slot originates. These dragons are in a cartoon style and feature slick animations.
The dragon is the symbol you'll really want to see as it triggers an epic fire storm bonus round. Flying from the reels, it blasts fireballs across the game and leaves wilds in their place. The dragon is also a bonus symbol which awards a re-spin when it's seen in more than three places at once. Bonus symbols combine into a wild and fit entire reels too!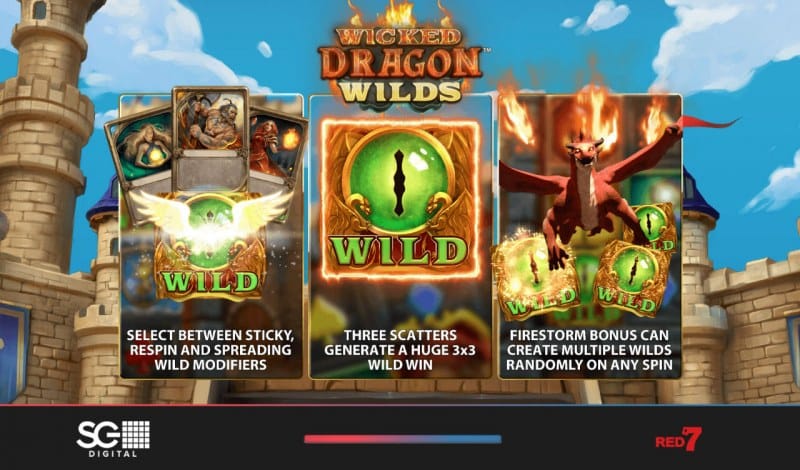 Our Take on this Online Slot
Wicked Dragon Wilds offers players a more unique gaming experience than many other slots at Mega Reel, which is part of what makes it such a great game choice. In addition to all of the brilliant features you can enjoy above, there are three progressive jackpots you could win.
Why not head to Mega Reel today and try Wicked Dragon Wilds or the The Wild Machine slot for yourself today?