Classic Blackjack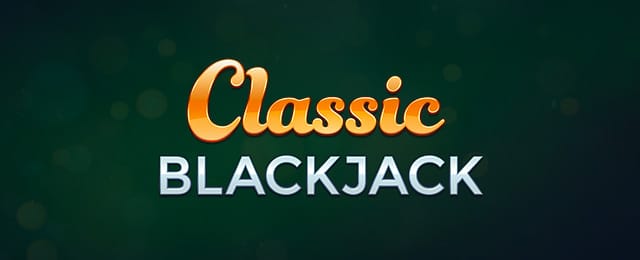 Summary of Classic Blackjack
Playing online Classic Blackjack couldn't be easier these days! Gone are the days where you have to make a special trip to a land based casino, now you can play it online at a daily free spins casino like Mega Reel! Classic Blackjack is an easy game to play as the rules are nice and simple.
This game has four decks of cards and you are going up against the house. The basic rules are that you need to land a hand that's as close to the value of 21 without going over it. You lose if you exceed the value, and your cards 2 through to 9 are played at their face value, while face cards hold the value of 10 and the Ace is either worth 1 or 11.
Make sure that you keep reading for everything that you need to know about playing Classic Blackjack! Alternatively, you could head to the slot game casino Mega Reel to play it right now!
Quick Links: Fluffy Favourites Jackpot | Shamans Dream Jackpot | Ozwins Jackpots | Piggy Payout Jackpot | Stampede Jackpot | Enchanted Prince Jackpots

How to Play Classic Blackjack
Now that we have established the basic rules of the phone slots game, let's take a look at it in a bit more detail. The cards are shuffled after the round is over, and you and the dealer are both dealt two cards. You'll notice that your cards are face up while the dealer's have one face up and the other is hidden.
Once your first cards have been dealt you can choose to be given more cards in the hope of making your total 21, however you could easily go bust by doing this. You could choose to stay instead, and this would mean that the dealer will draw cards for themselves.
If their cards hit the value of 17 then they will be forced to stand and they can't deal anymore cards for themselves.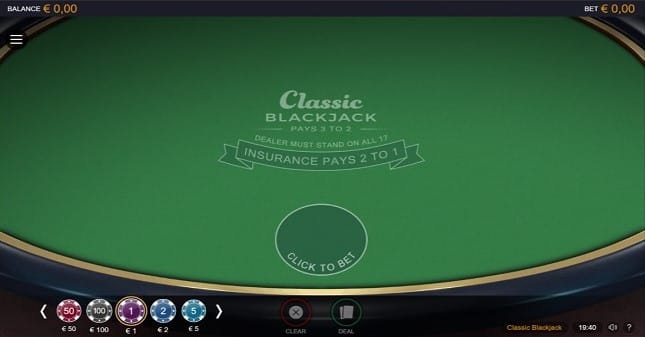 Betting options in Classic Blackjack
So what bets and options are open to you in Classic Blackjack? Let's break them down for you.
Split:

you can choose to split your hand if you are dealt a matching pair of cards on your first hand. You can only use this option once on the Ace card.

Double Down:

if you opt to Double Down you are doubling you bet and you receive one more card that's dealt face up.

Push:

if your hand and the dealer's hand are equal to 17 then it means that you have drawn, and a new hand will be played.

Insurance Bet:

you can place this bet if the dealer's face up card is an Ace, and you are betting on if you think they will have a Blackjack win.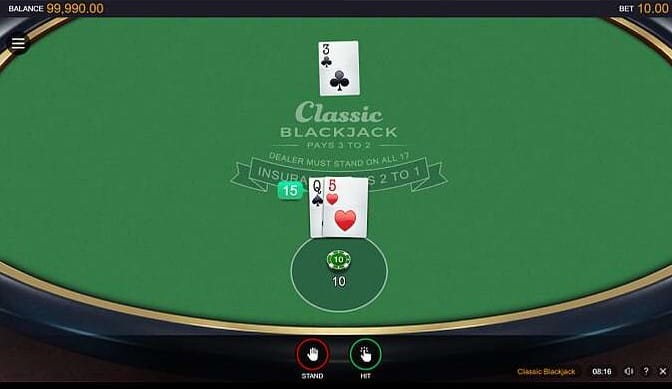 Payouts from Classic Blackjack
So what payouts can be yours from the game? A winning hand will pay you 1:1, a Classic Blackjack hand will award you a payout of 3:2 and a successful Insurance bet will see you walk away with a payout of 2:1. If you are looking for bigger payouts, it might be worth trying some of the best online slots uk here at Mega Reel.
How to Win at Classic Blackjack
In this section of our review we are going to give you some hints and tips for winning at Classic Blackjack.
Don't card count: card counting rarely works, and if you're a beginner you're very unlikely to be successful with this strategy.
Use chat rooms: using players chat rooms can be really helpful to you, as you can share tips and strategies that work and learn from more experienced players.
Play at trusted casinos: just because the casino you're playing at is online doesn't mean you can just play at any old casino. They need to have all of their licenses up to date and good reviews from players. This is why playing at the free spins casino Mega Reel is a great option for you!
Learn the rules: learning the rules before you play is an essential part of gameplay, as this prevents you from making mistakes and losing your money.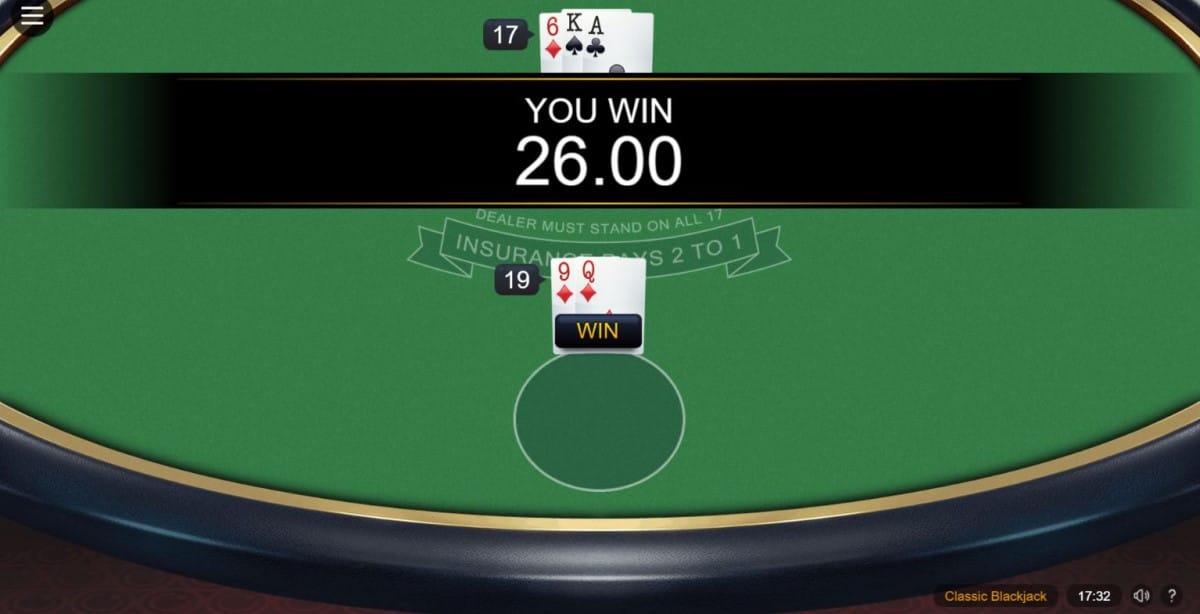 Last Thoughts on This Casino Game
Classic Blackjack is a wonderful online casino game to play! It is easy to learn the rules and strategies of the game as it is so popular and widespread. Make sure that you take note of our helpful hints and tips as this way you can help to maximise your chances of winning!
Play Classic Blackjack today over at Mega Reel, and if you are up for it, why not try some of our slots, like the Billy Gone Wild slot?