Mystery of Long Wei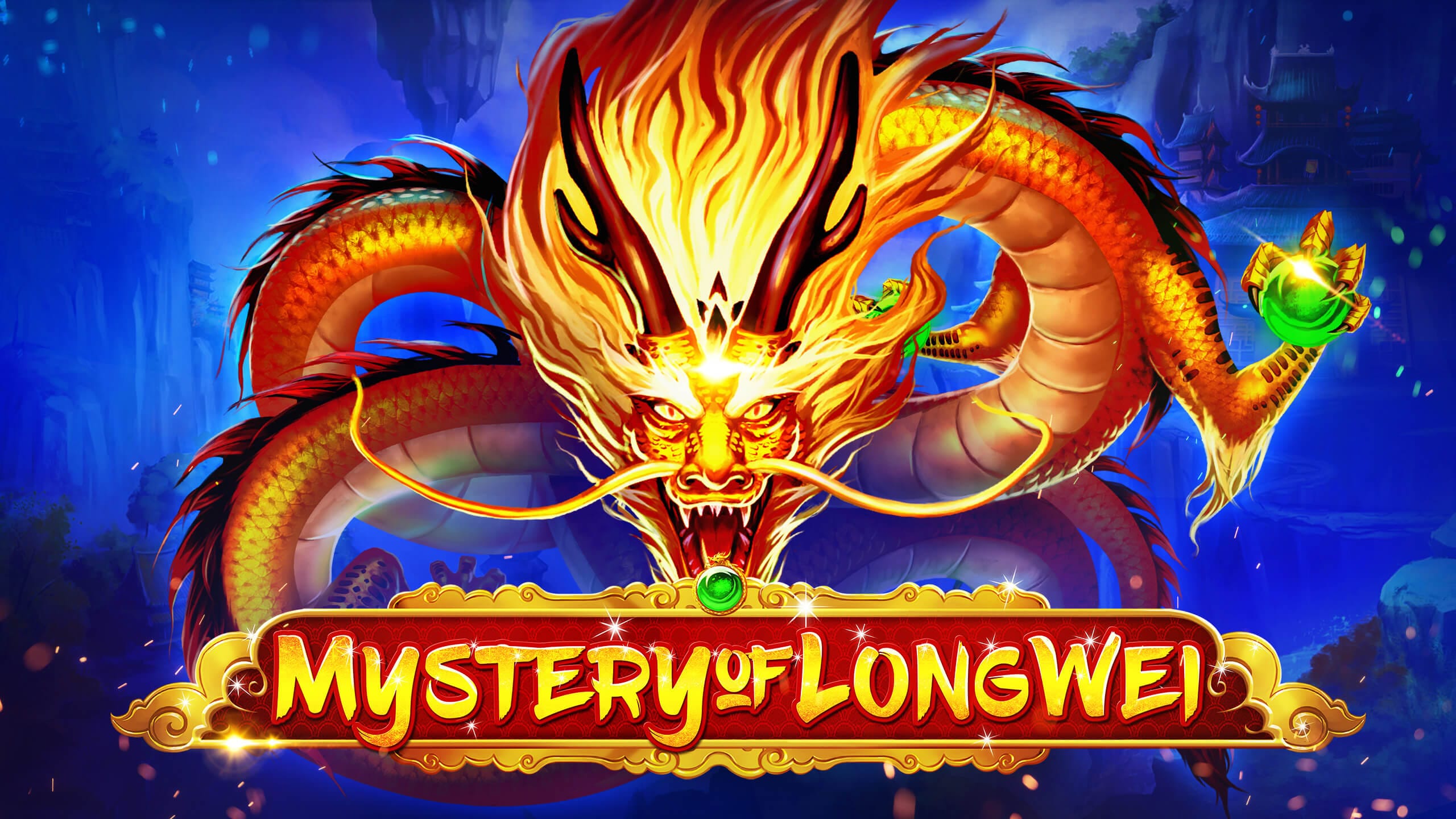 Some mysteries are just so rare that we can't help but be intrigued!
Summary of this Online Slot
If oriental free slots were your bag, then you will no doubt find that Mystery of Long Wei is the slot for you. Developer iSoftbet have done a great job in the past in creating some of the industries more extensive online slots, and with this new slot they continue to show no signs of slowing down anytime soon.
What makes Mystery of Long Wei such an interesting slot is its ability to create interest out of a slot that has been done time and time again from countless other developers, but for some reason iSoftbet has managed to create a niche out of something so common.
This is a 5 reel slot that is played across 4 rows and sports around 40 pay-lines. Be sure to check out the rest of our review below to find out more! Check here more free casino games!
Quick Links: Fluffy Favourites | Starburst | Rainbow Riches | Bonanza | Mega Moolah | Eye of Horus

About The Developer of this Slot
London based developer iSoftbet have had a long standing relationship between themselves and their player base, so much so that with every new release comes instant success.
Many developers attempt to imitate what iSoftbet have managed to achieve, but what they fail to see is how there is only ever going to be one iSoftbet.
Their catalogue is varied mobile slots, and offers something for everyone. You will never find a more diverse developer out there presently. When iSoftbet come calling, you best be playing their slots, failing to do so will cost you lots of money.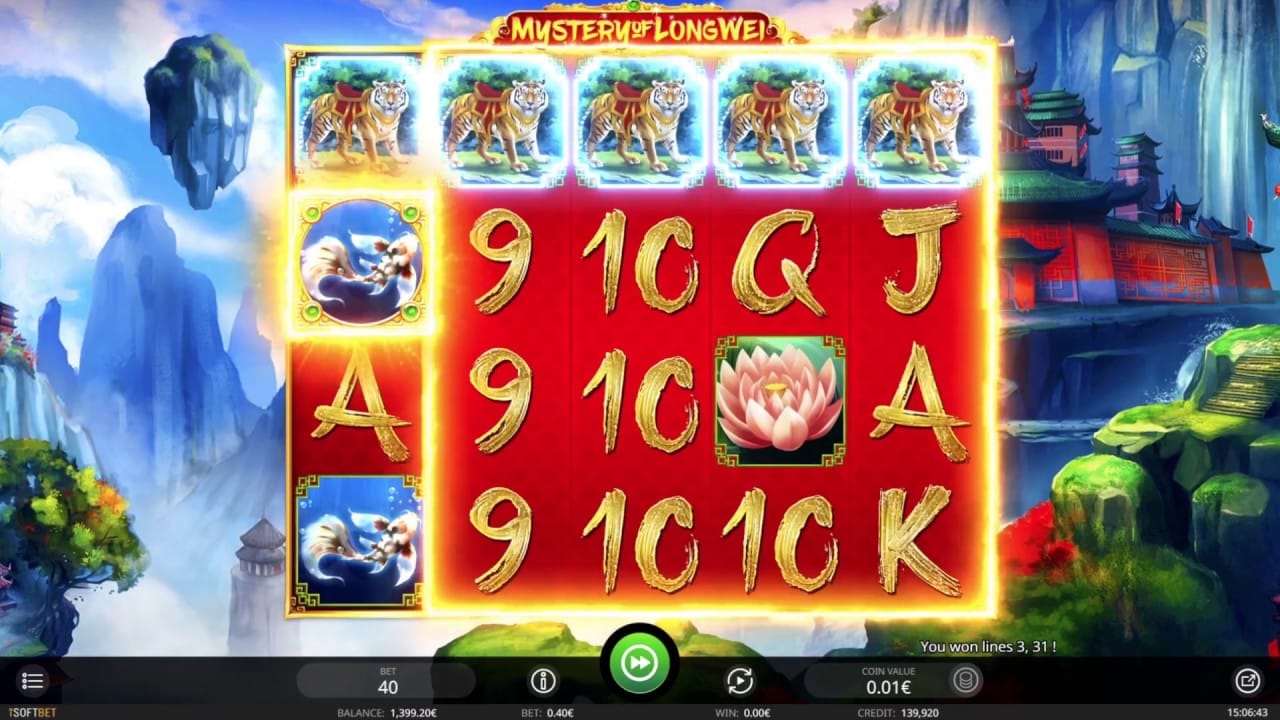 Free Spins in This Game
This is a very interesting slot to behold on countless different levels. For starters this slot has you matching various oriental themed symbols on the reels. This adds to the immersive nature of this slot, and will always make us want to continue spinning these reels in hope of finding the best possible combinations.
Slots like Mystery of Long Wei are the reason why we personally choose to play online slots. There is something about this slot that just makes each and every spin interesting, which will always prove to be the catalyst in whether or not we play a slot in general.
In terms of additional features, you can expect nothing but the best from developer iSoftbet. All of these additional features have a specific edge to them that only adds to the intrigue of this slot in general.
The dragon colossal spins do a great job in grouping together symbols that can then offer big cash pay-outs. Wilds are a main ingredient in this slot, but the free spins will be where these big wins will come to pass.
The Mystery of Long Wei also comes with a jackpot that is just waiting to be won on the reels. Join and play this exotic slot today!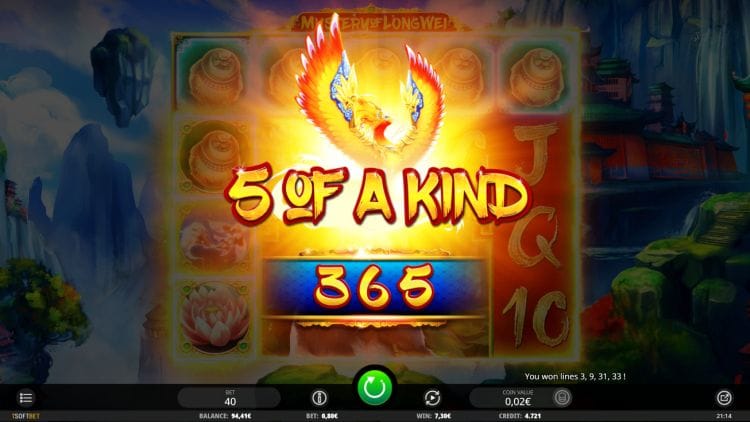 Verdict on this Game
As far as online slots go, Mystery of Long Wei stands up their among some of the best online slots to date.
Developer iSoftbet should be commended on their work on this slot. Play this slot now if you haven't already. Play Mustang Gold slot slot too!