Monster Mash


Monsters in this slot aren't to be ran away from, they're to be approached with open arms! In the online slot Monster Mash from developer Leander Games you are given the chance to create your own monsters from scratch, all while being paid to do so. Monster Mash is a 5 reel slot that has around 243 different ways of coming out on top, find more slots free spins like it here.
Monster Mash is a 3D slot so you can expect there to be a lot of interesting visuals to fill the screen accordingly. In total there is around 1000 different monsters for you to form, which is perfect if you happen to be a creative type.
Monster Mash is unlike some of the other online slots out there in that there is actually a plot at play here. So what are you waiting for? Assemble your monsters and see how much money you can accumulate. Be sure to read the rest of our review below to find out more!
Quick Links: Fluffy Favourites | Starburst | Rainbow Riches | Bonanza | Mega Moolah | Eye of Horus

About the Developer
What could we tell you about developer Leander Games? Well we could tell you that they have worked tirelessly in giving players the most memorable experiences possible over countless online slot titles and free slot games.
Leander are a recognisable name in the online slot industry, but only due to their commitment and list of online slots that all seem to tackle multiple different themes and concepts. You will not find a more inspirational developer going today.
If you are someone who actively goes out of their way to find the best mobile casino slots for you. Active experimentation is highly encouraged with this dev team, which is probable why their slots are so memorable.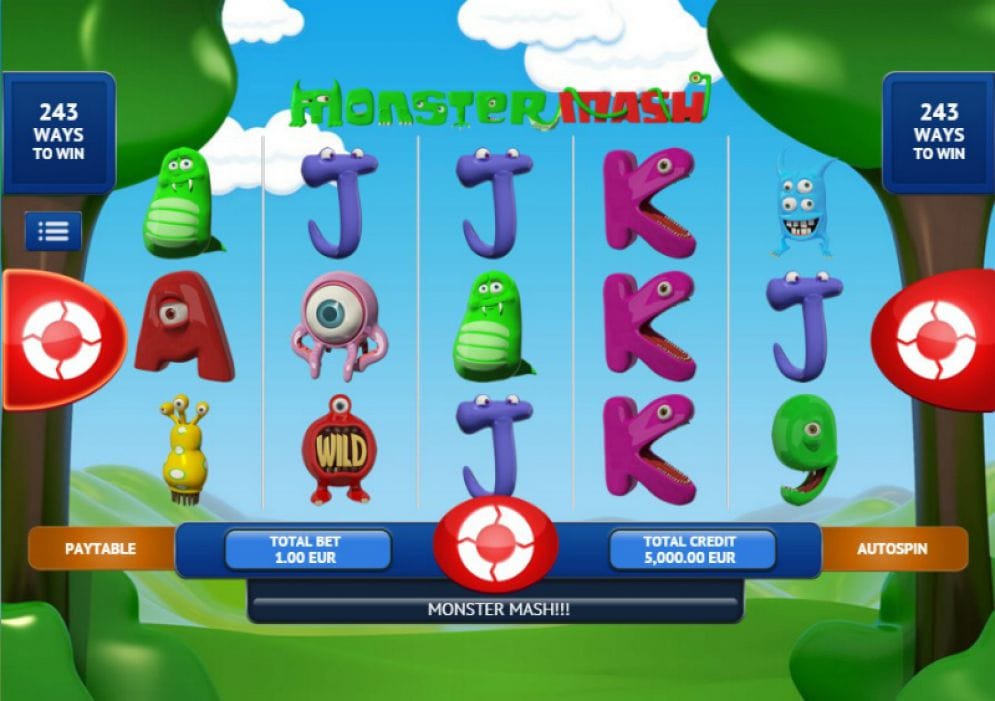 About the Game
In Monster Mash on-line slots there is a clear emphasis on additional features. Each of these features work in giving players the most money possible with each and every spin on the reels.
The big eye scatter will see that you earn a set number of free spins accordingly. The free spins will give players the opportunity to earn a set multiplier that they can then apply to basic scores which could potentially throw them up the pay-table.
This will cause an extra wild symbol to appear on the reels. Free spins are common practice in a lot of online slots, although what you have here is something that manages to apply these features in their own image.
Big mouth wild symbols will substitute symbols out accordingly. Wilds work in the exact same way that you would expect if you have played any other online slot before. Wilds will cause more scatter symbols to appear on the reels, scatters will cause more free spins to appear here also.
Keep in mind that there is never two ways of getting the highest scores possible, so play away and see what combinations you can come up with!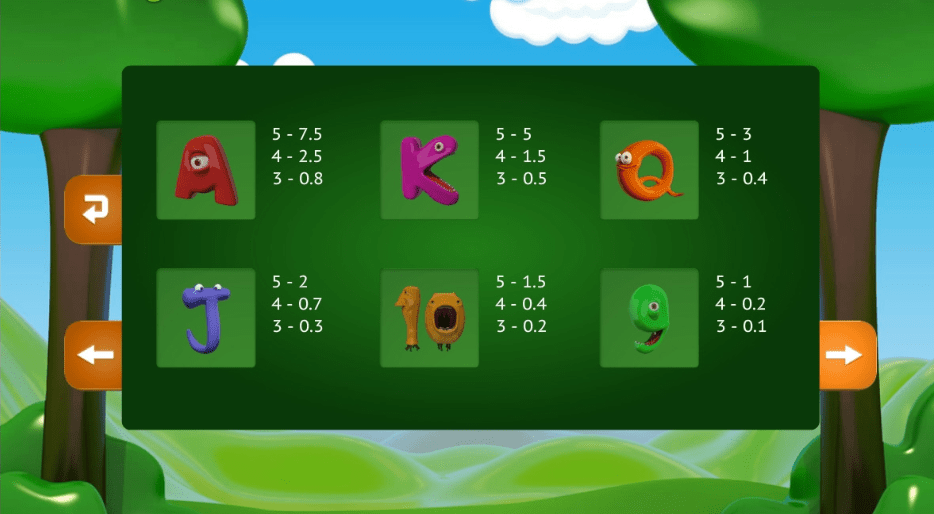 The Verdict
Monster Mash is an incredibly unique slot in that is has you constantly experimenting with different monsters and different spins.
If you love a slot that is very versatile then you should be playing this one, trust us. Play now. Try Monster Madness slot next for all your monster needs.