Burning Wins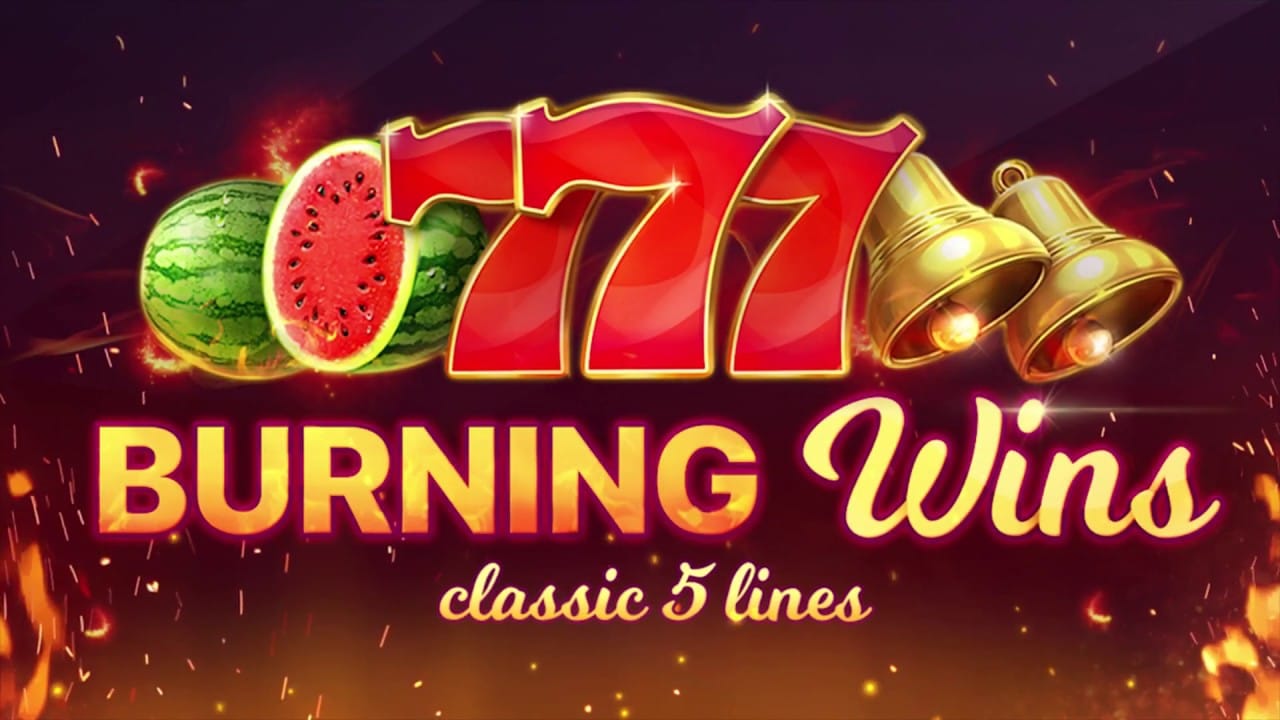 Ka-ching! Get ready for good ol'fashioned new online slots! The worlds most popular casino gambling game has hit the digital screen. This is Playson's back-to-basics release, Burning Wins. This is a tribute to the original slot machine games. This is a three-by-three, five pay-line online casino slot game that is too hot to handle! However, will Burning Wins prove to be a hot commodity for Playson, or lacklustre? Read this article and find out!
Learn more, and more great slots casino games at Mega Reel!
The first gambling machines were created by Charles August Fey in 1887. It was called the Liberty Bell. It used playing cards as the game's symbols. No winnings would be given out by the machine, the winner had to collect a prize from the bar itself! The Operator Bell was invented in 1908 by Herbert Mills. It was the first official slot machine, as we know and love it today. It had automatic pay-outs paid through the machine itself.
Today slot machines are one of the most popular ways to gamble. You can play them at your local casinos or at the mega-casinos in Las Vegas. You can play them in arcades, or in pubs. More importantly, they are now available online. You can play slots from any device, in secure online casinos, like Mega Reels.
Quick Links: Fluffy Favourites | Starburst | Rainbow Riches | Bonanza Slot Game | Gonzos Quest | Immortal Romance | Fishin' Frenzy

About the Developer
Playson is a leading gaming company based out of Malta. They have released a vast array of HTML5 game casino slot games. They offer slots, table games, video poker and roulette. Some of their titles include:
Claws vs Paws. The biggest rivalry in the animal kingdom comes head to head. Who is the world's favourite household pet? You decide!

Legend of Cleopatra. The iconic Cleopatra helps you win her fortune! The most beautiful woman on the planet returns.

Viking Gods: Thor & Loki. Valhalla I am coming! Fight, pillage and conquer with Viking Gods. The most vicious online casino slot game ever!
They have over 40 slot-based games on the market. Playson is a versatile and experienced developer. They have been developing games, and doing it well, for a long time. They have a vast array of partners and appear on over a dozen platforms, giving them vast reach. Playson knows its audience and does a great job providing them with unique gaming experience.
Go to Megareels to check out more mobile phone slots games! There's plenty more on Mega Reel, so go ahead and have a Mega Feel!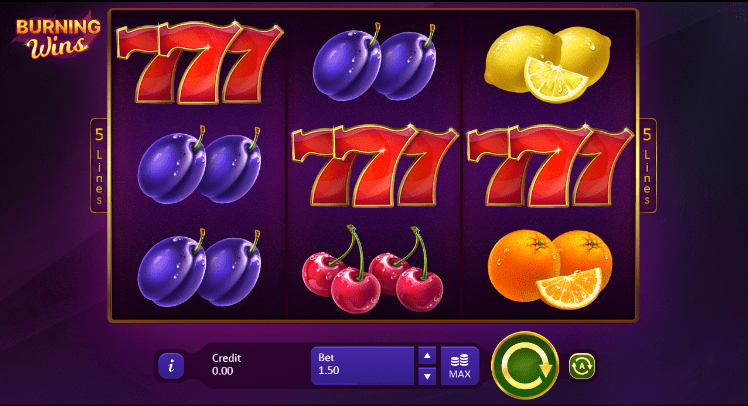 About the Game
We loved this nostalgic online casino slot gaming experience. Burning Wins is a standard 3x3 slot game with a flair! The game is simple, match as many symbols on the three lines as you can. The more you hit simultaneously, the bigger your win can be.
One aspect of Burning Wins that is likely to grab players are the vast bonuses and features in the game. These can be achieved through reloads, referring new players, hot streaks, signing up and deposit bonuses. Being a traditional slot game, it does a great job of bringing in players with additional ways to win and to win for free. You can play with 5 kinds of bets and a giant range of bet amounts. Players can bet aa minimum of 0.10 coins to a maximum of a giant 100 coins. These can be played in a variety of currencies, such as the U.S. dollar, the British pound or the Euro.
The gameplay is so stripped back, that this is one of the only online casino games without a WILD feature. There is also no multiplier or SCATTER either. In this game, you are relying purely on the luck of the combinations! The symbols consist of delicious fruit. Tangy oranges, fat watermelons, sour lemons, sweet grapes, juicy plums and hot cherries! You also have iconic slot symbols like the triple 7s, liberty bells and golden double BARs! There is so much nostalgic fun to be had in this epic release from Playson, so go ahead and play, son!
The visual aspects of the game are bold and beautiful. The bright colours are striking. They are a pleasure to the eyes. Simple, but bold illustrations, very Warhol. This took us back to the old fashioned slot machines we would play in the nineteen-eighties. When we would grease back our mullet, roll up our suit jacket sleeves. We would jump in our DeLorean, put on some Madonna and head to our local casinos. What a time! And, Burning Wins pays tribute to this golden era of casino slots, and we love it!
In addition, we really loved the traditional, old-fashioned sound effects. They are implemented well in this game. The rings, buzzes and warp noises which sound-tracked our youth return in this online casino slot game. These work excellently and add to the player gaming experience.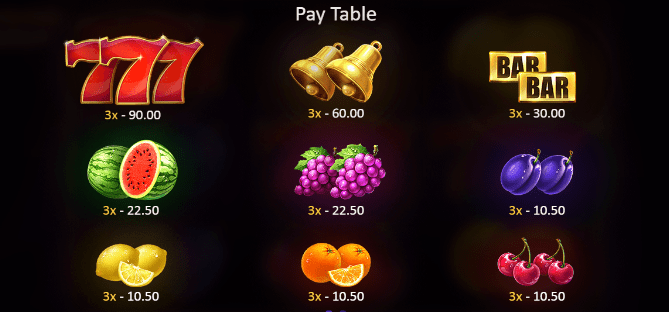 The Verdict
This is a great game, fun and simple. We loved returning to basic slots. Because, that's what we all love, lots. No gimmicks, no foolishness. There are so many ways to win Burning Wins. It provides players with exciting, stripped-down gameplay. It does what it does well.
So all you have to do is keep clicking away and see the bonuses (and your winnings) stack up! The graphics in the game are bold and beautiful. The illustrations are crisp and striking looking. Similarly, the sound is simple and effective. They pay homage to the sounds, clinks, clanks and buzzes of the slot machines of the past. This game really stands tall on the shoulders of giants, Fey and Mills!
If you prefer more complex and flashy games why not try out Burning Desire slot! Mega Reel is the best online casino!