Spinlotto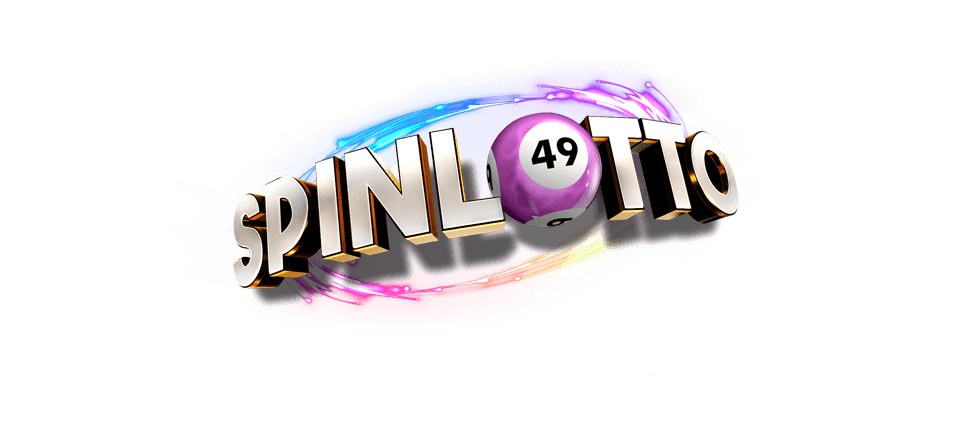 Who doesn't love the lottery. The thrill, the lights, the music and excitement building up to that big moment when the numbers are drawn and we wait, anticipating a win, or more than likely a loss.
Not to worry, you have a much higher chance of winning big in this Gamevy online slot game, which takes the lotto theme and jazzes it up for some slot spinning fun. The reels feature the brightly coloured lotto balls we know and love and a lucky star reel as well. Want more lotto games? Find more at Mega Reels. 
Quick Links: Fluffy Favourites | Starburst | Rainbow Riches | Bonanza | Mega Moolah | Eye of Horus

About the Developer
Gamevy was incorporated in 2013 making them relative newbies on the online gaming scene, but with a wealth of experience behind the large team they have behind them, it is likely that we are going to be hearing more and more from this operator in the years to come.
They are already an award-winning supplier of slot games, and they specialise in real-money games, combining their skill to create super engaging, interactive and fun gaming experiences for consumers. Their target audience is the 'broad demographic' of lottery and bingo online gamers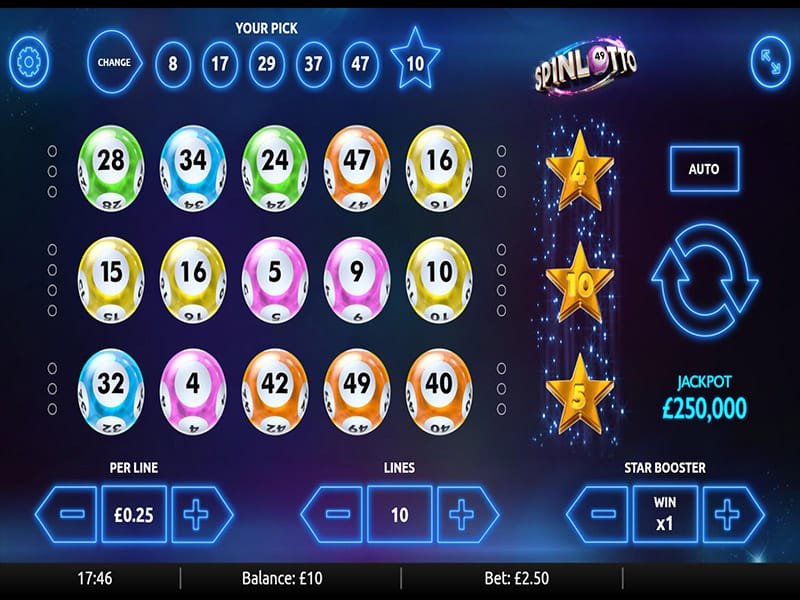 About the Game
This mobile slots game draws on our desires to win, to get rich and to do it in a thrilling way that only takes a few seconds to win big! Most of us have probably partook in the lottery at least once, or perhaps many times in our lives, and discussed what we would do if we hit the jackpot.
This slot game allows us to relieve these feelings, but perhaps a little more realistically and with a much bigger chance of actually coming out with some money that we do in the national lottery!
If you want to get stuck into the excitement, let's take a look at the features of this lottery themed free slots online game;
PICK YOUR NUMBERS: You will choose 5 lucky numbers from 1 to 49 and additional lucky star number ranging from 1 to 15. You can choose Quick Pick if you would rather have these numbers randomly generated.
YOUR BET: The bet values vary from 10p, 25p, 50p, and £1 per line and you can select up to 10 lines in this game.
THE LUCKY STAR: This number multiplies your winning lines when it appears on the same row as the last ball located at that line. Each Lucky Star position can boost up to 3 lines.
STAR BOOSTER OPTION: This can be 1x, 10x or 20x and will increase bet value and pay-out when you hit your lucky star number on a winning pay-line. CHANGING YOUR NUMBERS: Before each spin you can change your lucky and lucky star numbers and you can win with repeated numbers. For example, if one of your numbers was 5 and the reels revealed 5,5,5,5,5, you could win pries up to 1,000 x your bet amount.
MEGA JACKPOT: if you can match all 5 numbers without repeating a number and you lucky star number, you will win the Mega Jackot of 100,000x. Match all 5 numbers without repeats plus the star to claim the Mega Jackpot of 100,000x. And you can even win 1,000,000x Ultra Jackpot when all your 5 lucky numbers selection appear in ascending order plus the lucky star number.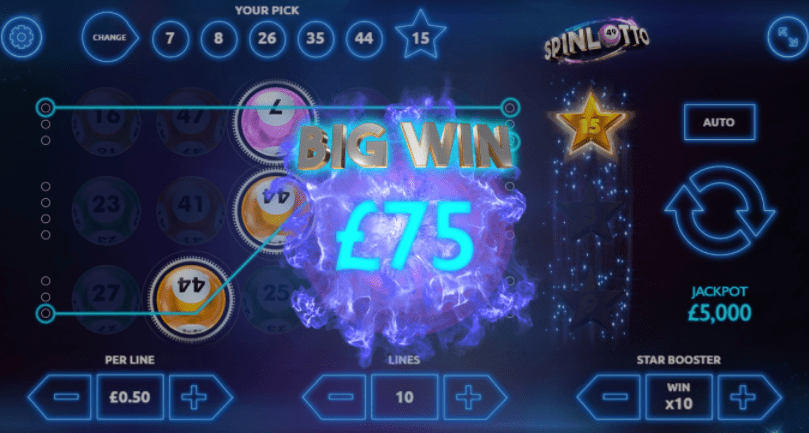 The Verdict
This Gamevy slot, brings a fun new dimension to the lotto based slot games. It is super immersive and it will have you spinning again and again. For another spin game try Spina Colada slot.