European Roulette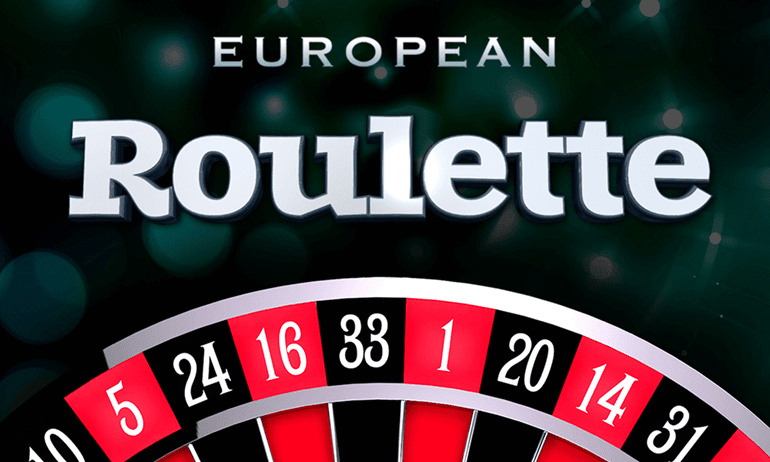 Summary of European Roulette
Roulette remains one of the most popular daily free spins casino games, even after hundreds and hundreds of years! Players just keep coming back for more! It began as a game played in land based casinos, but when the online gambling industry came about, a whole new audience got to join in the fun.
The game is well known for being fairly straightforward once you get the hang of it, and in this helpful guide we're going to tell you all about the game. If you would like to play free casino games uk like Roulette right now then you can over at the online casino Mega Reel!
Quick Links: Fluffy Favourites Slots Game | Starburst Slots Game | Rainbow Riches Slot | Mermaids Millions Slot | Fishin Frenzy Slot | Fluffy Too 

How to Play European Roulette Casino Game
So how do you actually go about playing online Roulette? Well, it's quite simple really, just like slots pay by phone bill games. There's a wheel with red and black sections that are numbered from one through to thirty-six. There are also one or two green sections with zeros on them depending on what version of Roulette you are playing.
Once you have placed your bets, the wheel will spin and wherever the ball lands is the winning section and you could land a payout from it! So the first step is choosing a number or section of numbers to place your bets on, select your bet and then the dealer will spin the reel and the on-line slots game will begin! So it's a pretty fast paced game but very simple, too!
Types of Bets in European Roulette Games
Let's take a look at the Inside and Outside bets in Roulette European.
Inside Bets: if you win this type of bet the payout will be big, as the odds of winning are fairly small. You can opt for the Straight-up Bet which means you're betting on the ball landing on one number, or the Split bet so you're betting on two numbers that fall next to each other or the Street bet where you bet on three numbers in a line.
There's also a Trio Bet where you can place your bets on 0/1/2 or 00/2/3, a Corner Bet where you place your bets on a number in a square or a Six Line Bet where you bet on a group of six numbers.
Outside Bets: this type of bet gives you a much better chance of winning as opposed to Inside Bets, however your payout will be smaller. You could place a bet on the numbers from 1-19, or 19-36, if the number will be odd or even, red or black, a Dozen Bet or a Column Bet.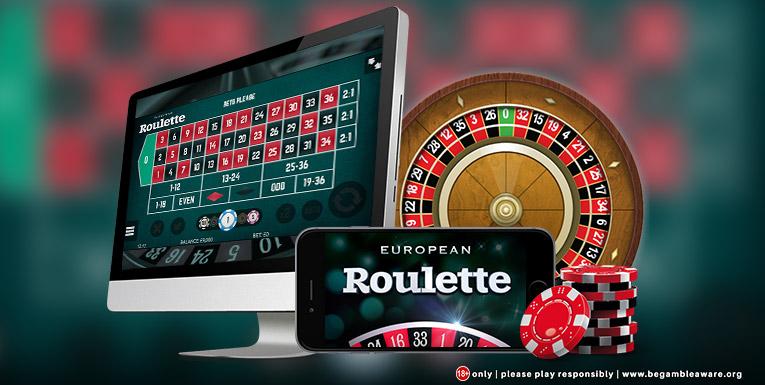 How to win at European Roulette
So how do you win by playing online European Roulette? While you may dismiss any strategies as you may regard it as a game of luck, you can definitely improve your chances of winning.
Learn the rules: making sure that you learn and understand all of the rules and intricacies of the game before you begin playing is super important. This way you can be confident in your gameplay, and not end up making mistakes that could cost you a lot of money.
Don't impair your gameplay: by this we mean that you should avoid drinking alcohol while you play, as this can impair your judgment negatively.
Use a cheat sheet: using a cheat sheet can be super helpful even to those players that regard themselves as experts on the game! They can be especially useful for beginners to Roulette.
Use different bets: using different betting strategies can help you to understand what works for you, and even better if you can try them out while you play online Roulette for free!
Play at honest casinos: Mega Reel is a great choice of casino for you, as they will keep all of your private information safe and you know that your money will be safe.
Last Thoughts on This Casino Game
Roulette is a classic casino game that will always be popular, thanks to its simplicity and winning potential. It's a great game for beginners, as once you have got the hang of the rules the game is actually pretty easy to follow!
You can enjoy a game of Roulette over at the free spins casino Mega Reel! If you don't think Roulette sounds like the game for you, then you should check out their collection of online slots where you can find the amazing Robin Hood's Wild Forest slot!