100 to 1 Roulette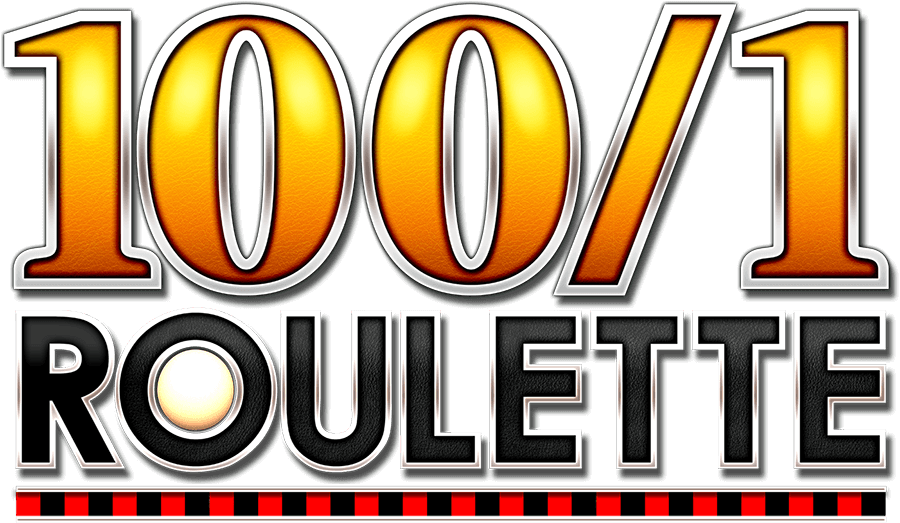 Summary of 100/1 Roulette
If you enjoy playing Roulette then we have the spin slots game for you! Roulette remains a player favourite thanks to its fast-paced nature and simplicity. This has meant it moved into the online world when the iGaming industry came about.
Players got hungry for more Roulette games and different variants, so gaming developers knew that they would have to deliver! 100/1 Roulette is one of these variants and it's super popular thanks to its winning potential. In this review we're going to explain all about the game, how you play it and how you can increase your chances of winning.
If you would like to begin playing it right now then log into the online casino Mega Reel. It's also a free spins casino and it has plenty of free slot games for you to play over there too!
Quick Links: Fluffy Favourites | Starburst | Rainbow Riches | Bonanza | Mega Moolah | Eye of Horus

How to play 100/1 Roulette
This is the all-important question: how do you play 100/1 Roulette mobile slots? Well, there are some differences between the standard games of Roulette – so make sure that you pay attention! There are 100 regular numbers in this variant and five symbols represent zeroes. The payouts have been boosted as this decreases your chances of landing a straight bet. You can make street bets, corners and splits.
The interface is simple and easy to navigate and that's a huge plus to the game. To start the game you will need to adjust your bets and you can bet a minimum of 10p and a maximum of £100. This will please you high betters out there as well as you causal betters.
Like with many online slot games nowadays, you can make use of the Turbo Mode in this game. All you need to do is click on the button and your game will fly by! We wouldn't necessarily recommend this to beginners as we think that you should get a feel for the game first before you crank things up a notch.
If the ball lands on the correct number then you can land 100x your stake payouts. Three winning numbers will win a 32/1 win and the Split bet carries a win of 49/1.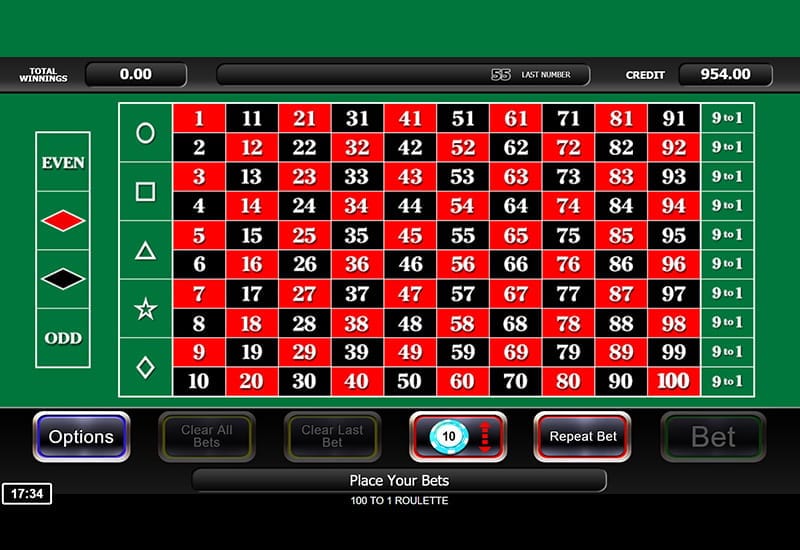 How to win at 100/1 Roulette Game
So how do you boost your chances of winning at 100/1 Roulette online slots? There are tactics that you can employ to increase your chances. So make sure that you stay tuned to discover what they are!
Learn the rules: you need to appreciate that different variants of Roulette will have different rules and payouts. Never just assume that you know how to play the game as you could lose your money!
Play at a reputable casino: this will keep you from losing your money and it's such an important step. You should always do your research before playing at a new casino to check that all of their licenses are up to date. Another good thing to do is ask other players their opinions and recommendations.
Use casino promotions: wherever you can you should use casino promotions as they are a great way of increasing your chances of winning. Mega Reel is a great casino for bonuses, especially when it comes to slot games. They have daily free spins offers for you and 500 free spins offers. Make sure you check them out!
Take a break: Roulette is a fast-paced game and this can lead to you getting sucked into the game. If you feel yourself losing control of your gambling then we recommend that you take a break for a bit and come back when you're refreshed.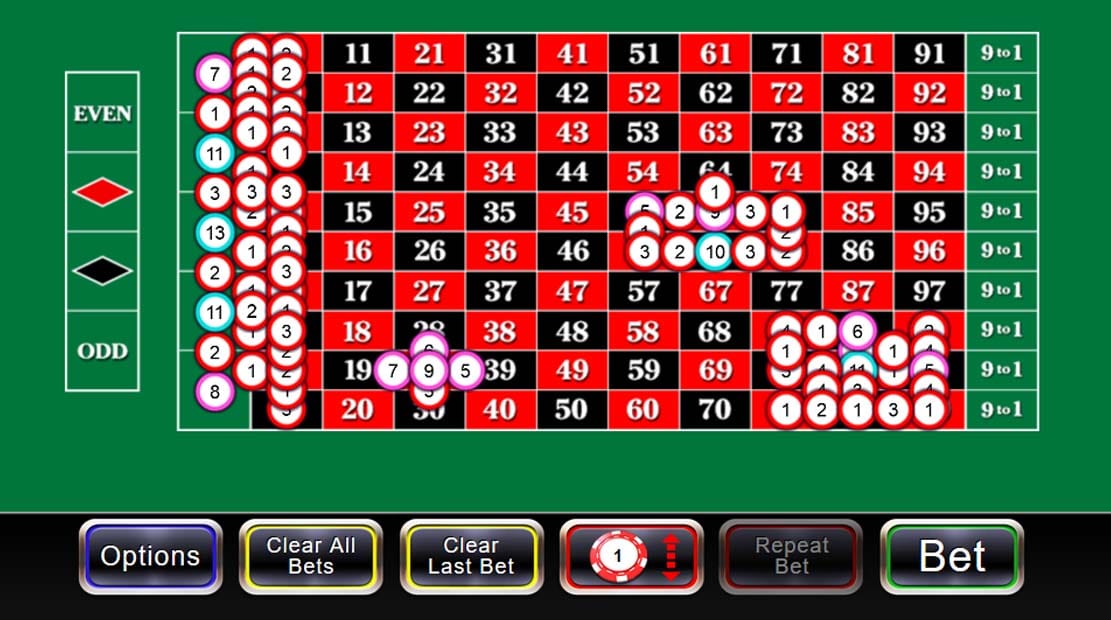 Concluding Thoughts on This Casino Game
There's our complete review of 100/1 Roulette! It is one of our favourite variants of the game as it is creative and fun! It's also easy to get the hang of and this means that beginners will quickly become comfortable with their gaming experience.
The betting range is perfect, as it considers all players budgets. What's more, the game has good winning potential and we all want to land big payouts from our gaming, right? You can play 100/1 Roulette today over at the free spins casino Mega Reel! You can also play hundreds of different free spins casino games like American Roulette while you're there.