7 Piggies
You might want to hold your nose because we're taking a trip down to the pigsty to play the 7 Piggies slot game! Click this link to discover more online slots. Even though you might think that pigs would be very unclean, it looks like the characters in this game have scrubbed up well. You'll meet an array of different pig characters as you spin the reels to try and win as big a jackpot as possible. Will you be lucky enough to bring home the bacon? If you like this, you can find more free slot games here.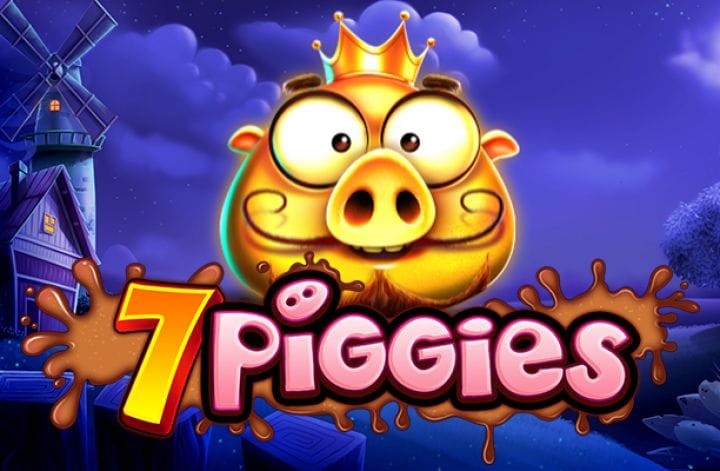 About the Developer
Pragmatic Play are one of the biggest names in the online gaming world. Even though they have only been creating their games since 2015, they have still established an enviable reputation for themselves and are responsible for some of the most popular games available. 7 Piggies shows off their knack for animation and graphics and it also shows how out of the box they can be with their themes and game stories. If you enjoy this one, you might want to try 888 Gold and Dwarven Gold Deluxe as well.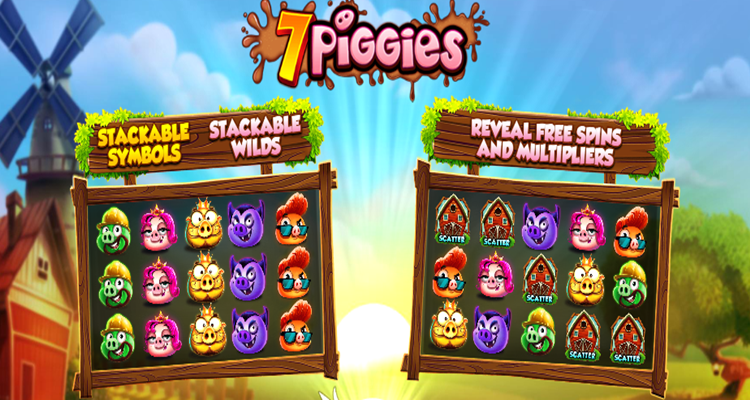 About the Game
Even though there are probably more interesting and cuter animals for a casino slot game to focus on, the friendly piggy characters in this one are adorable enough to win anyone over. The cartoon-style animations suit the game's theme and the bright farmyard backdrop helps the slot come across as bright and friendly. You'll see the farmer's barn and fields, though most of this will be obscured from view by the game board.
The game board features five reels and seven pay lines. The majority of symbols on the board are the pigs themselves. You'll see a baby piglet, builder pig and a sassy female pig wearing a crown. You need to match them along the pay lines to be in with a chance of winning. There are some other symbols that can help those winnings add up by a considerable amount.
• WILD SYMBOL – The Wild symbol in the game is the king of the pigs. He's easy to spot as he's all gold. He can replace all of the other pigs on the board to help your chances of winning. This Wild will land as a stacked symbol.
• SCATTER SYMBOL – There's also a Scatter in the game, which can help you win some free spins. This is the large barn symbol. You just need to make sure you land at least three on the board. You'll initially win five freebies and a 1x multiplier. You can boost these bonuses by clicking on the scatters to see what multipliers they are hiding.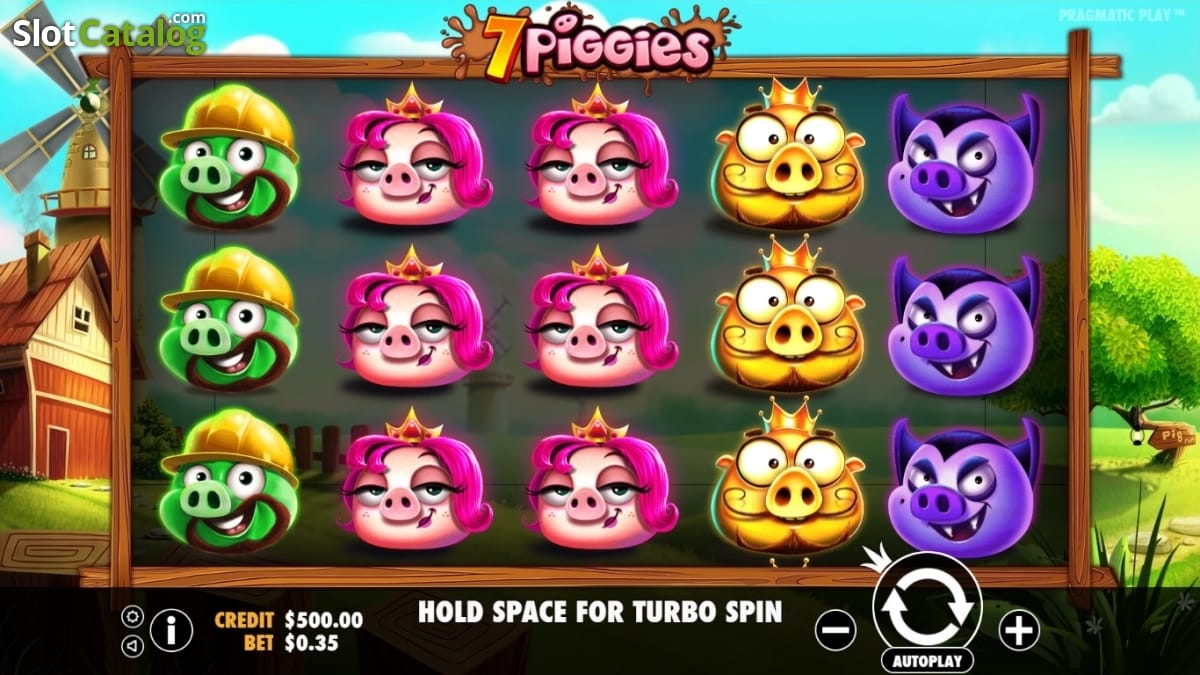 The Verdict
Even though the game's theme might seem slightly on the childish side, the cheerful graphics will certainly warm you to the slot and it will be difficult to play without a huge grin on your face. Even though the bonus features aren't especially unique, they still add some excitement to the overall game play. Not only that, though, but they also help make the game a very lucrative slot which could help you win a lot more than just bacon! If you enjoy this game, why not also try 7 Monkeys?