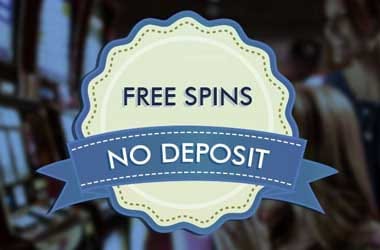 Online casinos are no strangers to using enticing daily free spins sign up offers in an attempt to drum up more business. It's easy to get excited by these and dive head-first into signing up with a new casino in order to take advantage of their offers. After all, who wouldn't want to use free spins?
What the casinos are less likely to advertise are the wagering requirements that come as part of the offer package. These come attached with almost all no deposit casino bonuses offered to new and existing players.

Wagering Requirements Explained
It may require some extra digging to unearth them but rest assured that they're there. Unless you meet the strict criteria laid out by a casino's wagering requirements, you won't be entitled to any winnings generated from any offers.
Wagering requirements – also referred to as the play through (the amount of times you need to 'play through' a game before you're entitled to any winnings) apply to all types of no deposit offers, including both bonus cash and free spins.
Say for example that the wagering requirements for a particular offer are 15x and you receive/win £10, then you would need to wager £150 before you would be allowed to cash out your winnings. No deposit casino bonuses usually have higher wagering requirements than normal.
You can see why these free spin offers and bonuses come with higher wagering requirements than other types of no deposit offers. Slots are one of the most popular gaming formats when it comes to online casinos, so it makes sense that businesses would target such a large demographic.
Although the casinos will most likely make more money than they would lose, they're still giving away a fair amount for free. For that type of investment, they're hoping to win people's business for the long term.
How Do They Apply to Casino Games?
Wagering requirements vary from casino to casino, so there could be quite a few to get used to and watch out for. They can range from as low as x15 to as high as x50 or even higher.
Furthermore, weighting refers to the fact that different slot games will add varying amounts to your overall wagering requirements at a given casino - the casinos themselves set these limits.
You'll need to consult the terms and conditions page for all the information concerning game weightings. Table games like poker or blackjack tend to have smaller weightings, especially when compared to slot games which are weighted much higher.
What Do Wagering Requirements Look Like?
There are a few different types of wagering requirements that you're likely to come across in online casinos.
Game Restrictions
Free spin offers will be limited to certain games. This could be one particular game or perhaps even a specific developer's array of titles. When redeeming a free spin bonus, the offer will  tell you exactly which slots your free spins are eligible for – usually in the small print.
It may also work the other way around, in the sense that it will be explicitly stated which games you can't use your free spins on. There could be an excluded list which states which games are exempt from the free spins. This will probably be found in the terms and conditions if it isn't said outright.
Time Limits
There's normally a specific amount of time which the player has to claim their bonus. When the time limit expires, so will the bonus offer and any winnings it brought.
Cash Out Limit
It doesn't get any better than using house money to land huge winnings, unless you happen to be the casino that has to fork out for the bill. As a result, many free spin casino offers will have a maximum withdrawal limit tethered to them. For example if the max limit is £500, you would be unable to withdraw more than this amount. It doesn't even matter if your winnings far exceed the limit, the rules are the rules.
Bonus Caps
Winnings from free spin offers will be paid out as bonus money, which can be used on a casino site where it has the same value as real money. This money won't be limited to slot games, so you'll be able to use the bonus money in your account for other casino games.
However there are still limitations attached to bonus money. These can include maximum bet limits, or restricted use of it in live casino games.