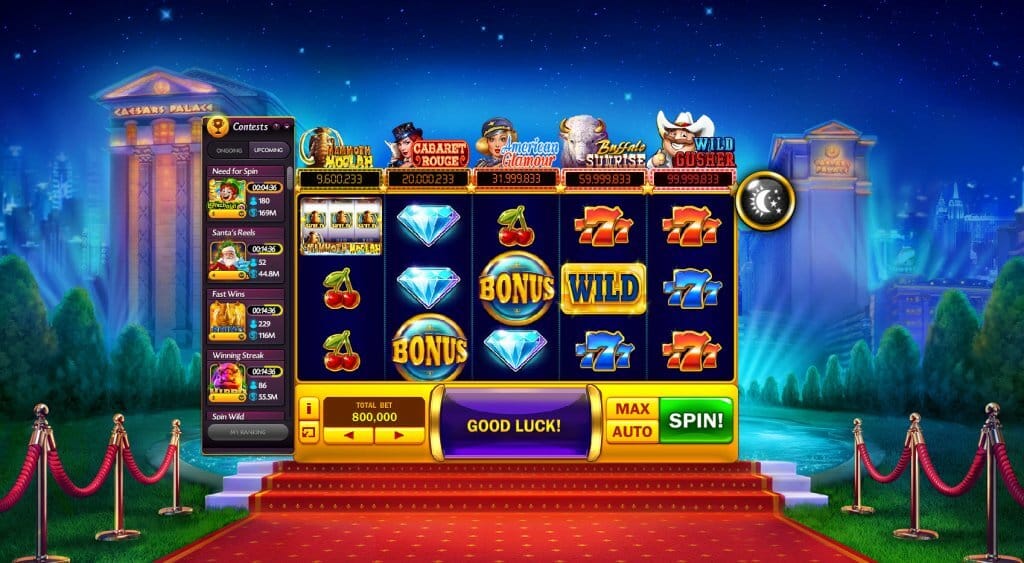 The online casino industry is absolutely thriving at the moment and this is down to many reasons. As many members of the online gambling community will tell you though, one large reason for the success fo online casino is down to the rise and rise of online slots. These games are all the rage and are loved for many reasons.
They are simple and easy to play, as well as being able to pay out some great amounts of money, In this article we will be tracking the rise of online slots, wondering why they become spot popular and pointing out some examples of especially popular online slot machines, too. While there are any reasons as to why online slots have become the sensation that they are, we will be covering some of the big reasons as best we can. So read on for some slot game fun.

History of Slot Games
Slot games in their current online form of course originate back to the humble fruit machines that once adorned the corner of almost every pub in the country. Also found in brick and mortar casinos, be they big ones or those tiny ones in service stations, as well as in bars, chip shops and clubs, slot games are no new development.
The actually first arrived in San Francisco well over a hundred years ago with the company Liberty Bell developed the poker machine, a very simple, mechanical version of what would become the fruit machine or slot machine. Then playable in US bars and taverns, winners could claim prizes such as free drinks (the equivalent of today's free spins) or cigars.
When gambling was abolished for a period in the US, the poker machine was rebranded to the suitable for children and the prizes were sticks of gum and the symbols made up of fruit rather than playing cards - thus the term, fruit machines.
The rise of mobile casino
A hundred years on, the mobile casino industry has played a huge role in the advancement of slot games. Mobile phones or more so, smartphones, have become a dominant media type in society and with this has come a shift in the way people gamble. The mobile casino, with it's quick nature and ability to play it from anywhere in the country - your sofa, the bus, the staff room - as led to a rise in mobile slots which are so compatible with this casino format.
Online slot game developers
The developers of online slots are perhaps the unsung heroes in the rise of these games, but it is they who create the amazing selection of games that we as players can pick from. Always pushing the very boundaries of what a slot game can be, the modern slot game now has great graphics, usually 3D, and detailed themes that help to guide the gameplay and bonus features into something so much more advanced than those fruit machines of yesteryear.
Microgaming is an example of a very influential developer, as they have been around since the very birth of online casino, working on early software and random number generators that make online casino the fun, reliable and safe pastime that it today in the 21st century.
Popular Online slot games to Play
Of course, one of the most obvious reasons for the rise of online slots is down to the quality of the free casino games being provided by the aforementioned slot game developers. These games tend to capture the imagination of players and for the most part, avid slot gamers are more loyal to slot games than they are to their casinos, even. Many players have a favourite slot game or series of slot games, be that the result of personal taste or perhaps even superstition. There are some examples of some very popular slot games both new and old that are always at the top of the slot game charts, and we have given an example of a few of them here.
Rainbow Riches
One of the most famous series of online slot machines around, Rainbow Riches from Barcrest uses the popular Luck o' the Irish theme to wonderful effect, combing rainbows, pots of gold and leprechauns to create each and every one of the many slots in this ongoing and long running series. The games are known for their good sense of humour and inclusion of many bonus features that will help lucky players get pots of gold to call their own.
Gonzo's Quest
Despite being released at the start of the 2010s, Gonzo's Quest still looks like one of the most advanced slot games around. Superb graphics and a really detailed theme has helped this success, with it's Aztec Adventure theme helping players fall in love with the game's main character Gonzo. You have to help him travel from the rainforest to the city, picking up big wins along the way that can earned using free spins and other great bonus features.
Starburst
For a long time, Starburst has been regarded as one of the most popular slot games ever made. The game itself is very simple, acting like a futuristic fruit machine with it's gem-like fruity coloured symbols and 5 reels. The simplicity of the game has helped to make it really popular and so too has the big wins that it offers. Playable on all devices, Starburst was one of the first mobile slot games to really take off and it is still played by hundreds and thousands of people today.
Mega Moolah
This game is world famous thanks to a world record that it set. Mega Moolah uses the much revered progressive jackpot gameplay style that means that active players on this game influence each other's games, adding to a shared jackpot as time builds up. It can pay out at any moment though, so big winners have walked away with sums of money in the hundreds, thousands and, of course, the millions. A simple game with massive jackpots, Mega Moolah has been a big reason for the rise in online slots. Discover more mobile slots to play today here.