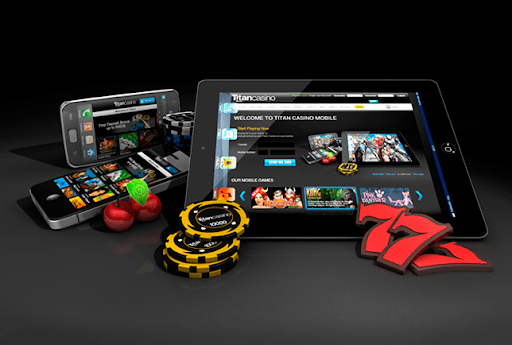 The popularity of mobile casino seems to just rise and rise, with the dominance of the smartphone having a huge impact on how we gamble in the UK. Mobile casino is a gambling trend that is evidently here to stay, having first started to pick up momentum at the beginning of the last decade. There are now mobile casinos as far as the eye can see online or more so, as far as your search engine of choice can search! Phone deposits are becoming the new trend in the iGaming industry.
Mobile casino offers a quick and easy way to hop straight into the action of online casino and do so with a great choice of games and casino providers at your fingertips. In this quick guide to  mobile casino, we will be showing you how to get started playing casino on your phone, including some tips about welcome offers and responsible gambling.

Pick the Right Phone Casino
The first place to start with mobile casino is by picking which mobile casino to use. These brands can differ in terms of themes and what games they offer, with some being experts in mobile slots. Mega Reel for example has a great selection of mobile slot games so if you think you might be into online slots, Mega Reel is a fine place to start your mobile casino journey. Phone casino is a world of it's own in many ways, so look out for added features from mobile casino brands such as the chance to pay by mobile.
Welcome offers and sign up bonuses
The presence of welcome offers and sign up bonuses has become a really important and useful part of the online casino industry. When it comes to mobile casino, you will want to make sure you have every advantage possible, so be sure to make the most of welcome offers from mobile casino brands that might offer free bets, free spins and more.
If you pick a good welcome offer, there is every chance that you could get off to a positive start in an online casino, be that a mobile casino or otherwise, so take your time in choosing a good one. Mega Reel offers the chance to win up to 500 free spins on online slots, for example.
Setting a budget
One of the most important parts of gambling online is keeping track of how much money to spend and how much money you make. And even more important than this, is ensuring that you are gambling just to have fun, rather than to make money exclusively. Setting a budget is a really effective way to keep your gambling habits in check and most casinos, Mega Reel included, will offer gamblers the chance to set a budget, be that weekly or monthly.
Set an amount of money out that you are content with losing and you will find that any possible stress of gaming and gambling goes out the window. When you are betting with an amount of money you can afford to lose, you are already winning in mobile slot games!