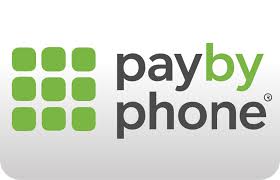 The phone casinos are very popular. In the current technological climate they're as popular as they've ever been, particularly because playing online casino games like free slots are becoming more attractive to smartphone owners.
There are various reasons why paying by phone is attractive. We think the benefit people value most is the ability to play now and pay later. By adding the depositing charge to your phone bill, you're able to play the online slots, bingo, or poker games you enjoy while not having to immediately worry about letting go of your hard-earned cash.
Some gamblers who utilise pay by phone do not use Boku due to technical difficulties they've encountered in the past. They may favour online casinos that use Payforit or Zimpler for example, as they may potentially offer a smoother experience.
We think pay by phone is a beneficial depositing method, and in this article we'll explore its advantages, in addition to exploring differences in what the different pay by sms providers offer.

What is a pay by phone casino?
A pay by phone casino is an online casino that offers you the option of depositing money to your online account with your phone bill or mobile phone credit. If you pay with your credit you'll still pay for your gambling instantly, however, if you have a monthly bill you'll be able to gamble now and pay for it later down the line. This is an amazing benefit.
A pay by phone casino using Boku software – or any other pay by sms service – will ask you for your phone number, send you a confirmation SMS, and upon verifying this code, instantly credit your casino account. It's quite an easy, straightforward method.
Pay by phone is quite a secure pay method as you do not need to divulge any personal, financially sensitive information. It is a far cry from other common deposit methods like debit/credit card, where you have sensitive card numbers to reveal which place your bank account at risk of compromise.
To be eligible for pay by phone with providers like Boku, Payforit, and Zimpler, you'll need to ensure you do not have a premium charge bar on your account. If you do, your account will not authorise payments for any pay by phone services at all, regardless of amount or merchant. A call to your network provider's customer service line should be enough to remove this bar if you find your deposits being rejected.
Who are the main providers of pay by phone?
Boku are one of the leading providers of pay by phone services in the online casino industry. They started as carrier billers for tech giants like Facebook, Spotify, and Google Play, and widened their business pool to include companies from various industries. In the current technological space, Boku is arguably the most available pay by phone brand, who can help you claim free daily spins.
Second on our list is Payforit. Offering an alternative for pay by phone casinos that choose not to use Boku, Payforit is actually not a brand at all. It's a service that was born from an agreement between various UK mobile network operators to facilitate direct carrier billing. As a result, there are some crucial differences that we'll discuss later on in this article. Although no real centralised login system for players like yourself, if you see their logo you're using their service.
Last on our list – although there are a few others – is Zimpler. Zimpler is taking Swedish and Finns by storm, and their long-term aim is to knock Boku and Payforit out of the upper echelons of the pay by phone market share.
Common issues with Boku
Although all technological systems will encounter difficulties, some people choose pay by phone casinos that do not use Boku due to repeat issues in the past. For example, some gamblers may have experienced frequent unsuccessful payments. Their service provider may not accept Boku, or there is an unexplainable inability to successfully complete a transaction.
Other gamblers have complained of sudden mobile phone blocks. People have complained of suddenly finding themselves blocked from Boku's network, leading them to have to chase up customer service to discover the reason why, and if possible, lift the block.
For the more serious gamblers out there, they may choose pay by phone casinos that do not use Boku's network because they kept hitting their daily deposit limit. The daily deposit limit of £30 can be quite restrictive for most people, so for people that want to spend more on online slots, poker, or bingo, it's obvious why they'd not opt for Boku casinos.
With online casinos, many choices are individualistic; one size does not fit all. We don't think negatively about Boku, and we actually hold them in great esteem. But if you'd like an alternative, we recommed Payforit, and we'll explain why in a moment.
Payforit vs Boku
For those that do not want a Boku-powered pay by phone casino, Payforit casinos are an excellent alternative. Of-course, both providers offer gamblers the ability to deposit to their casino account in an identical way, it's just there are various technical differences that can impact your experience.
Firstly, and perhaps most importantly, although both providers have a £30 limit, Boku's covers a 24 hour period, whereas Payforit actually only covers each transaction. Therefore, theoretically, you can spend far greater than £30 per day with Payforit. Online gamblers will be happy to hear this, as they can wager far more on their online casino games of choice, like online slot games.
Although, this isn't all bad, as it may help the most vulnerable gamble responsibly. By Boku limiting you to £30 per 24 hour period, you'll able to be more conscious of your spending behaviour, limiting the risk of gambling dangerously and running into potentially disastrous ramifications.
However, on the other hand, those in search of pay by phones casinos not using Boku may have issues with Payforit's availability. Boku has a far greater share of the market, so for some, they may be better off resolving their issues with Boku as opposed to trying to avoid it at all costs. Now, we're not saying you won't find Payforit at all, it's just they seem to fill in gaps in the market as opposed to being a front-runner direct carrier billing provider.
Security concerns
Avoiding Boku-powered pay by phone casinos should not have any impact on the security of paying by mobile. The vast majority of pay by phone platforms merely require a phone number and the confirmation of a code sent to this phone number to complete transactions. You do not need to share any sensitive information with the online casino.
To some extent, Payforit is even safer than Boku as there is no online interface, meaning there is even less opportunity for your information to be compromised. Having no online accounting system means hackers cannot infiltrate your account and commit fraud.
Of-course, whether you use Payforit, Boku, or any pay by phone system, you need to keep yourself safe by ensuring your devices have up to date protection. You can only be as safe as the devices you use, so scanning for viruses, using firewalls, and monitoring who has access to your devices are all things that will undermine your choice of payment method.
Final thoughts
Pay by phone casinos and mobile slots game sites are growing increasingly popular. By giving you the ease of playing now while paying later, you're able to spend money more freely, and can worry less about expenses. For this reason alone many people use pay by phone any chance they get.
When it comes to avoiding Boku-powered pay by phone casinos, we like Payforit. Boku's daily spending limit can be problematic, not to mention the various issues many people run into like unsuccessful transactions and spontaneously blocked numbers.
Payforit is also superior when it comes to security. We like the non-existent online interface as it removes any chance for hackers to gain access to your account and any personal information which, in today's climate, is invaluable.