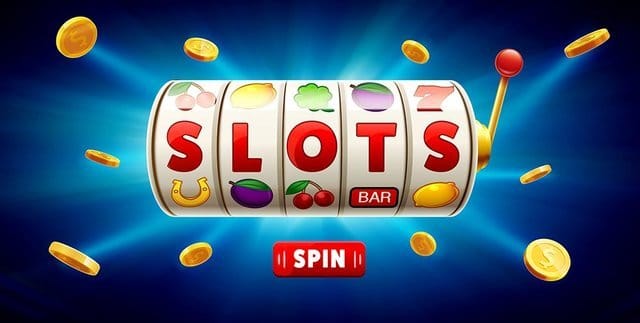 Ever found yourself wondering if there was an easier way to put a deposit down on the online slots without having to enter a long old card number, expiry date, security code etc.?
Well, if you didn't know before then you do now: there is!
Now, you can deposit on slots online using your actual phone bill with our pay by mobile casino. If you're a contract customer, this means that any slots deposits will simply be added to your phone bill each month. If you use Pay as you Go, it will be a matter of topping up your phone bill with the amount of your slots deposits on top of your phone credit each time.

Benefits of Slots Depositing by Phone Bill
First and foremost, ease.
On top of this, you don't pay immediately, as your slots deposits will simply come out of your bill the following month. This can be super useful for budgeting etc.
The great thing about some slots deposit by phone casinos is that you can play the slots on your phone too - everything from the initial payment to the potential winnings can all be controlled through the same device. This would've been unheard of just a few years back, and now the whole process is super streamlined which makes life a whole lot easier for the punters out there.
Don't worry though - you don't have to take all of your winnings back onto your contract. You can choose a bank account to withdraw them too (hitting the jackpot and adding it to your phone bill isn't ideal - there's only so many calls you can make…)
Where to Deposit on Slots by Phone Bill
If you're new to the online casino world, or if you have been using the same old casino for years, you may be missing out on a whole tonne of free spins that are right there at your disposal, for you to take advantage of. Signing up with free spins casino sites such as Mega Reel can win you free spins on your first deposit!
Even if you already have a bunch of accounts with a bunch of different online casinos, you can still signup with new ones, and that's why we recommend starting up with free spins casino sites such as Mega Reel.
So, why Mega Reel in particularly? Well, Mega Reel is a top free spins casino in that offers tonnes of great signup prizes. All you need to do get a hold of them is to meet the deposit requirement on your first deposit as a new customer. This will allow you to spin the Mega Reel itself, the top prize being a whopping 500 free spins to play with on Starburst.
Even if you don't manage to get that top prize there are still loads of great prizes on offer such as 20 free spins on the classic slot Fluffy Favourites, £10 Amazon voucher, 10 free spins on Starburst etc. etc. It's got to be worth a shot!
On top of all that, there are a whole bunch of free spins slot games available to play at Mega Reel, too. These are slots that have free spins available to win within the game itself…
Best Slots to Deposit on by Phone Bill
We love free spins slots, so we though we'd share some of our favourites with you to get the ball rolling at your end.
First and foremost, we love Starburst. It's easily one of the best online slot games of all time, and it's packed with colours and amazing ways to win, including some stunning free spins (and a lot of them if you're lucky, too!). You can even win 500 free spins to get you going with Starburst if you hit the top prize on the Mega Reel at Mega Reel free spins casino.
Secondly, we love Fluffy Favourites. Eyecon's classic warms the hearts of the vast majority of players out there with its cute graphics. But on top of this, it's a serious slot with a lot of payout potential and loads of great free spins on the cards too.
Last Thoughts on Slots Deposit by Phone Bill
So, there we have it. A guide to the slots deposit by phone bill and why we love them so much. Just make sure you access slots deposits by phone bill at the right casino, primarily free spins casino sites such as Mega Reel, and enjoy the amazing signup offers on the cards there.