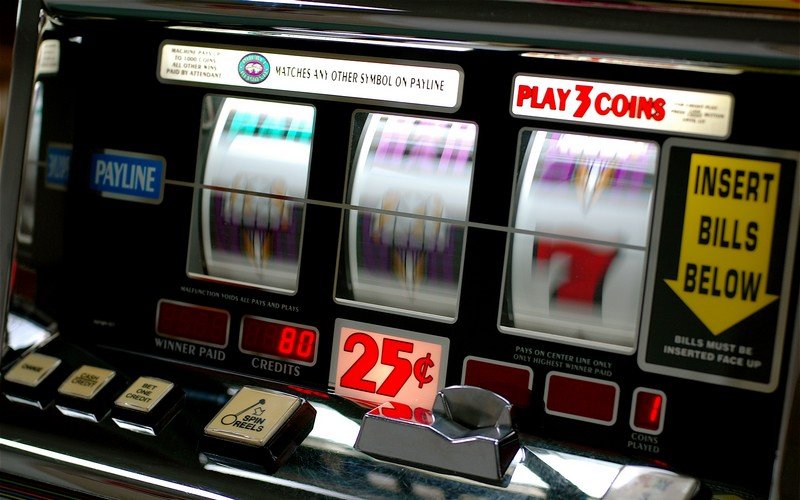 According to experts, it is not enough to familiarize yourself with the free versions of online slots to start gambling for money. Instead, you must have an erudition built on knowledge: the structure of the game, the types of slots, and their features. These statements are justified since, for example, some features can help win. After reading this article, you will become familiar with the types of slots and many functions, knowledge of which can significantly increase your chance of success. So, without further adieu, let me take you through the entire inner workings of slot machines.
How Do Slots Work?
Since their inception, slot machines have not changed their operating principles. The device comprises several reels, which the player launches in anticipation of the win. The reels have active lines, densely covered with colourful images - symbols of the slot. The process of forming combinations of these symbols is controlled by no one other than chance.
Winning combinations are formed when the same symbols appear on the same line. The number of reels in modern slot machines ranges from 3 to 5 pieces. Therefore, the number of active lines and symbols can vary with different types of slots.
Online slots work on a similar principle, but their algorithms have a prospective border work. Moreover, coincidences of symbols on the lines, the winnings can also be helped by special functionalities and symbols such as wild ones.
How is a Winning Combination Formed on Slots?
Any combination to fall on a slot game is always a pure accident as the whole process is random, and the RNG or random number generator controls it.  A Random Number Generator is a special algorithm responsible for generating an unexpected result whenever a player clicks on the spin button. It happens continuously, and the player gets paid every time an RNG run results in a winning combination.
Can Online Casinos Tweak Slots to Produce Biased Results?
The slot machines presented on well-known online casino sites are not fake. Random number generators of slot machines (RNG) guarantee that there is no "machine memory" about previous spins. Each new spin is a single event and only the developers of slot machines know the algorithms by which the slot works.
Nevertheless, it is only natural for the player to assume that the slot machines are customizable. After all, every gambling game is designed / programmed in such a way that the casino has a mathematical advantage over the visitor. This is an opportunity for the establishment to make healthy profits without cheating anyone.
Everything is within the acceptable range of mathematics embedded in the slot and no fraud.
So, the next time you ask yourself if slot machines are screwed up, know that they are not. In countries with regulated gambling laws, everything is checked. Attention is paid to such things as the work of the random number generator in slot machines, RTP and the absence of loopholes for settings by the operator of a gambling club.
 ATTENTION! All of the above does not apply to script casinos with fake slot machines – copies made from the original video slots.
Think of it this way: if you flip a coin five times in a row and get heads all five times, there is no guarantee that you will get tails for the sixth time. Each roll has a 50 to 50 chance, since each of them is an individual probability event. The same goes for slots.
Slots' RTP
RTP (return to player) is the return rate. This value shows how much money the slot will return to you in relation to the amount wagered. For example, you have used a total of £1,000 in a slot machine. Slot refund – 95%. In theory, you should get back £950. But RTP is not distributed statically at a particular moment. This is a long-term indicator. After a bet of £1000, if you end up with £3000 in your account, then the RTP will be 300%. But in the long run you will start to lose gradually and get to 95%. Therefore, RTP is more of a long term perimeter that will most probably won't effect the results of a short-term spinning session.
Win Probability on Slots
Regardless of whether you use the principle of calculating odds on slot machines in your game tactics or deploy a certain strategy, it is probably not possible to determine the winning chances. Calculating potential ways to win is possible, but that's where it ends. In practice, this does not cost anything, because the average player does not know for certain the mathematics of this or that slot. The wins mainly depend on how the virtual reel is configured. Moreover, each stop on the reels potentially corresponds to more than one results. Therefore, it is impossible to figure out the exact profitability of a slit machine.
When, for example, in typical slot machines it is a question of hitting a top set of symbols or issuing a jackpot, then for each reel there is a correspondence only to one virtual stop.
Slot Volatility
Volatility characterizes the gameplay. Shows how often winnings will appear. Speaking about the potential possibilities of a video slot to issue a large win (the maximum multiplication of the current bet), one should be guided by the volatility parameter.
There are three main types of volatility:
Games with low volatility:

Such games are often said to "keep the balance." That is, winnings appear quite often, but their size is not impressive. Of course, the option is allowed to get a good maximum multiplication of the rate, but it is relatively small and exceeds the rate by no more than 1000 times. In general, it is impossible to "drag" on such slots, but it is quite possible to spin up the balance or launder the bonus . These games include: Starburst.

Games with medium volatility:

The are the slots that are ready to "tickle" your nerves, because are quite capable of giving out the maximum multiplication of the bet up to 5000 – 10000 times. The winnings will appear less often, but their amount will be more impressive .

Games with high volatility:

These are the slots from the "life changing" series. For one spin, they can give out simply incredible winnings exceeding the initial bet by 10,000 – 100,000 times! You can expect a win in several dozen spins and it is not a fact that it will be large. When playing such slots, you need a good balance margin or hellish luck.
Mega Reels allows you to try your luck on slots with all three of the volatility variations; low, medium and high. Signup now and test your luck and see which type suites you the best.
Theoretical Retention Percentage for Slot
Theoretical retention percentage is a term used by gamblers to refer to the house edge of a slot casino. Basically, the theoretical retention percentage for slots is the theoretical percentage that the casino should keep for itself. Although every slot game is autonomous and random, the overall results over a long period will be biased towards expected or theoretical retention.
What is Slots Hit Rate?
The hit rate of a slot machine is the probability that a particular game forms a winning combination, and not a losing one. Despite their general unpredictability, some slots seem to make more winning spins than others, and this is exactly what the hit rate concept is all about. Players should keep in mind that hit rates are two-fold:
The formation of winning combinations as such;
Paying out prizes that are less than the bet placed. Let's say you bet £2 per spin and the machine returns £1; technically you have formed a winning combination, but won nothing in terms of balance, since you actually lost £1. All in all, the frequency of the slot's winnings is cool, but your balance is still melting. So, even if the hit rate is high, that doesn't mean the slot will give you something to cheer about.
Does Length and Time of Your Slot Session Matters?
Not a single gambler – veteran or newbie – has ever asked himself in his playing career if there is a certain time of the day / month / year that brings the greatest chances of winning, and is there a way to always win on slots? Unfortunately, such specific details were never known to the general public, and the only thing that can be said in response to the dilemma of when to play slots? – It doesn't matter at any time of the day, day or night, just make sure that the gameplay does not interfere with your health and daily work.
Types of Online Slot
On almost all major online casinos like Thor Slots, you will find many slots falling under different genres. But before playing them, I would recommend that you familiarize yourself with the types and functionalities of each type so you can get the most out of each game.
Since the creation of the first slot machine, a lot of water has flowed under the bridge; during this time, the number of types of slot machines has increased significantly, and currently, these are the main ones:
Classics:

They are mainly comparable to the old classic slots known as the One-Armed Bandit. They are equipped with a standard three reeled layout and are characterized by simple rules incorporating traditional outlooks. Payouts in such machines are usually low, but the hit frequency is high.

Fruit Machines:

These machines also fall under the category of classic slots. The only difference here is that they have a paytable filled with fruit symbols such as oranges, grapes, cherries and watermelon, and that's why they are known as the fruit machines.

Video Slots:

Next up, we have the video slots that appeared in the late 80s due to technical progress. The main difference between classic and video slots is that the latter are equipped with better graphics and video quality. Besides, the payouts in Video Slots are way higher than in the classic slots, though those payouts are much lower.

3D Slots:

These are the most interactive online gambling games equipped with the latest 3D graphics. As a result, the player is treated with an exceptionally well-designed gambling environment filled with all sorts of 3D visuals and lively animations.

Mobile Slots:

These slots are the adapted versions of the categories mentioned above compatible with mobile devices such as Android smartphones and Apple iPhones and Tablets.

Penny Slots:

These are the slots that allow you to start playing for a minimum amount of 1 penny per line. Therefore, these are the best option for beginners.

Progressive Slots:

These are cumulative slots that are part of a jackpot network. Each bet made on the network contributes to the grand prize that can reach millions of pounds, and the lucky winner takes it all.

Cents -

allow you to start playing for a minimum amount of 1 cent per line, therefore requiring the least capital investment.

Progressive

- combined with a large number of slot machines. They are cumulative; 

a share of all losses accumulates on account of the future jackpot, which makes it large and attractive.
Slot Mechanics
Slots are categorized for following their outlook structure, and also their mechanics work differently for different types. Therefore, these are as follows:
3 Reels:

These classic one-arm bandits follow the classic grid of 3 reels and a single payline.

5 Reels:

As the name suggests, the number of reels in such slots is five, while the paylines can vary anywhere between 10 to 100.

243:

These slots carry enhanced mechanics where payouts are made on 243 possible payouts.

1024:

These machines allow users to align symbols in 2024 ways to score wins. The standard layout for such slots is 5x4, but there can be exceptions.

3125:

These present slots players with 3125 ways to win, which is the highest number of fixed paylines you would find in a slot machine.

Megaways:

The number of paylines in such slots change with each spin and can reach up to hundreds of thousands. Besides, the number of symbols appearing on the reels will also vary for each spin.

ClusterPay:

These slots take the paylines out of the game altogether as they are in where to be seen. Instead, these slots use ClusterPay mechanics, where payouts are triggered by a cluster of identical symbols appearing anywhere on the reels.

Cascading Reels:

The wins in such slots are formed by any of the mechanics listed above. However, following every win, there is a cascade where all of the winning symbols are removed from their respective blocks, and new symbols then fall in to take their positions to trigger more wins. The process continues until there are no more possible winning combinations left on the reels. These machines can also be referred to as Tumbling Reels slots or Collapsing Reels slots.

Colossal Reels: Colossal reel slots essentially have two sets of reels working together to trigger maximum payouts for the users.

All Ways Pays:

All Ways Pays slots pretty much resemble the ClusterPays slots where you do not need to align specific symbols on an active payline to get paid. Instead, the game triggers the payouts as long as at least three symbols fall on adjacent reels.

Infinity Reels:

Also known as InfiniteReels, Infinity Reels mechanics is a brand new concept introduced by the slots giant; NetEnt. The concept here is simple, you start with three reels, and after scoring a win, you will get a free spin with one extra reel added to the grid. The process goes on until you keep on getting going, and there is no maximum cap on the number of extra reels that can be added to the grid.
Functions and Features in Slot Machines
Modern slots are filled with all sorts of functions and features that make the gameplay ever so intriguing and help you score better payouts. Here are a few examples of those features:
Wild Symbols:

They can be compared with chameleons as they can transform or replace any other symbol on the slot to help you complete any winning combination on the line.

Sticky Wilds:

These are the wild symbols that remain in place for a certain number of spins and replace any symbol needed to complete a winning combination in the current line.

Stacked Wilds:

These are random wilds that tend to appear as giant stacks to cover multiple blocks or even entire reels.

Expanding Wilds:

These are individual wild symbols that can appear anywhere on the reel and expand with each following spin to cover the whole reels.

Cascading Wilds: Like cascading reels, these cascading wilds disappear from their respective blocks to make way for new symbols.

Scatter Symbols:

Scatter symbols have the ability to trigger payouts regardless of their positions on the reels. Besides, these are usually used as the bonus symbols in slots where they trigger the bonus round.

Gamble Feature:

It is a guessing mini-game triggered within the slots in which the user must choose between a set of cards - black and red - for doubling up the payouts.

Multipliers:

These are the symbols that multiply your winnings. They usually come with a random number like 2x, 3x, or 4x attached, and often remain active for several rounds and can be applied to the wins and also to the bets.

Bonus Rounds:

These are essentially free spins though the concept can vary with each slot. In some slots, they are provided after each winning combination in the shape of cascading spins or re-spins; in others, they can be a part of the bonus round with a varying number of free spins after a combination.

Bonus Mini-Games:

These offer you an additional opportunity to make a profit if a certain combination appears on the reels. They can feature a wheel of fortune round or pick me bonus game or any other fixture.

Pick Me:

This feature initiates during free spins and bonus rounds. It guarantees to win; users only need to click on the presented pictures to reveal their rewards.

Static Jackpot:

It is the most significant winnings a player can earn on a single machine.

Progressive Jackpot: It gives you the chance to become a millionaire in an instant. The maximum payouts in such slots increase as they contribute by multiple slots connected on a jackpot network.

Mystery Symbols:

These are certain symbols that can land and transform into any of the characters in the paytable.
Slots With the Best Winning Odds
Unfortunately, there is no clear answer to this question. Nevertheless, practice shows that the simpler the game, the higher the chances of winning. Despite the fact that video slots are always more attractive to play (at least with their colorful signs and an exciting storyline), due to the number of lines available, they reduce the chances of each player to win.
On the other hand, there are gambling experts who believe that playing slots with a fixed jackpot (random jackpot) increases the gambler's chances of winning compared to playing progressive slots. As some point out, progressive online slots tend to win less frequently, so the number of possible jackpots (big drifts) increases. In contrast, machines with random jackpots show lower returns overall.
Thus, the answer to the question of which slot machines have the highest chances of winning is almost any slot machine you choose. Since each draw (roll) is random and independent, players can be sure that they will not be cheated no matter which slot they have chosen, if they are in a licensed establishment.
How to Pick a Winning Slot
Knowing the basic principles of slot machines, it is easy to understand that big prizes are paid out in games with a payout percentage of at least 97% of the bet. Also, you should not neglect the bonus spins, perhaps they will also bring a win. Always read the rules and conditions of the game carefully before playing. This will help avoid mistakes and money losses.
Usually the newest games and progressive jackpot slots are significantly less profitable. Having chosen a slot machine with a characteristic you like (percentage of return, duration and course of the game), you can choose a casino for yourself. Assistants in this matter will be: the rating of gambling establishments and reviews of other gamblers.
NEW PLAYERS ONLY, MIN DEPOSIT £10, £8 MAX WIN PER 10 SPINS, MAX BONUS EQUAL TO LIFETIME DEPOSITS (UP TO £250), 65X WAGERING REQUIREMENTS AND FULL T&CS APPLY.
*All values (Bet Levels, Maximum Wins etc.) mentioned in relation to this slot game are subject to change at any time.