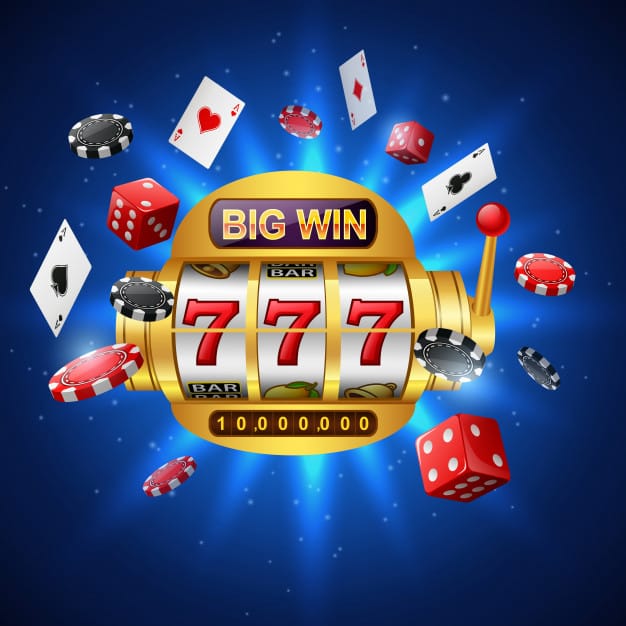 Online slots have very quickly become of the most popular ways that people in the UK gamble online. Casino slots are very much the flavour of the month or more so, the decade, with their popularity growing and growing since the early 2010s.
For those who do not know already, online slots are the evolved version of the once humble fruit machine that used to flicker in the corner of pubs and bars across the nation. Updated with new features, graphics and themes for an online audience that plays these games on phones, tablets and desktops, the free spin slots machine has taken a fairly simple format and made it a spectacular one. Themes are getting more and more detailed and thanks to bigger jackpots and progressive jackpots, people are winning bigger than ever before as well.
In this article you can expect to get a pretty comprehensive guide to the sensation that is online phone slots, touching on how to get started playing these games, as well assume features that even experienced fruit machine players may not be familiar with. We will speak a little about online casinos like Mega Reel that host these games and also get into the details of the very useful welcome offers and sign up bonuses that are available to new players looking to spin slot games. But first off, a quick history lesson.

The history of Online Slot Games
Slot games have been around for over a hundred years and can be traced back to San Francisco where the iconic company Liberty Bell first introduced the poker machine. A simple slot machine mechanism with three reels and playing card symbols, the prizes of winning of these clunky but revolutionary machines would be free drinks or cigars from the bar in which you were playing them.
By the 1960s, the format had evolved, surviving the abolition of gambling through the invention of the child-friendly fruit machine that offered candy for winners. By the time gambling was up and running again and thriving in Las Vegas, electronic slot machines were filling the casino halls on the US and abroad. Video technology came a little later, further improving the format in terms of the visuals that were possible, before in the 1990s, the invention of online casino changed the game forever.
The first online slots were made o very basic code and people were dubious of the legitimacy of gambling online at first, with important software such as Random Number Generators being hugely important in those early days of online casino. By the time the 2010s arrived and the smartphone was becoming such a popular tool for society, online casino and online slots had a new home that they are still very much living in today.
The rise of mobile slots
Mobile slots and free casino games have changed the online casino industry and certainly for the better. Never before has it been quicker or easier to fire up casino slots from the palm of your hand and the result is that more and more people are having a flutter online than ever before. As smartphone users continue to grow, so too does the mobile casino and this popularity has been huge for the online slot machine's journey to stardom.
How to win slot games
While there is no one way to win online slot games, for the most part it is as simple as lining up symbols on one pay line. Games can have various pay lines but the aim of the game rarely changes.
Where to play online slots
Online slots, as already mentioned, are one of the most popular ways to gamble online and as such, you will be able find them across most online casino websites and brands. For example, you might even find casinos that specialise in the format of gambling, offering a huge collection of slot games across all kinds of themes and layouts and styles. Meg Reel is a fine example of such a casino, offering a mobile friendly platform for online casinos that specialises in online fruit machine and casino slots.
You will notice that you can play various kinds of gambling games at Mega Reel, but as the name suggests, it is slot machines that Mega Reel is most passionate about and their selection of games and finely tailored welcome offers show this to be true, too.
Welcome offers for Slots
Welcome offers are a really important part of the modern online gambling landscape as, thanks to the amazing competitive nature of all the online casinos, gamblers can pick and choose which ones are offering the most useful deals. These welcome offers are how casinos try and outdo each other in their quest to get people signing up with their service but the power is with the players.
Welcome offers could include the chance to use free bets or, as far as online slots go, free spins to use on selected slot machines. For example, Mega Reel takes it's name from a fairly famous welcome offer known as the Mega Reel. New players to his online casino get to spin this bonus feature of sorts, where up to 500 free spins can be won.
Bonus features in Online Slots
Speaking of bonus features, the presence of tonnes features and extra mini games within slots is something that online slot games are known for. With more graphics and technology than ever before, developers have more room to work with and more possibilities. Bonus features can be simple or more complex and the best ones are often inspired by the theme of a game.
One of the most common and most useful examples of a bonus feature would be a free spins round. Often triggered by the landing of special symbols on the reels, these bonus features allow the player to spin the reels for free and sometimes have added benefits such as multipliers, too. Mini games could be a Pick Me Feature that offers instant cash wins or perhaps a Wheel of Fortune style round that awards in game prices and features.